Muttering As Dep Gov Follows Obaseki Out Of APC
Shaibu's Fate Remains Uncertain In PDP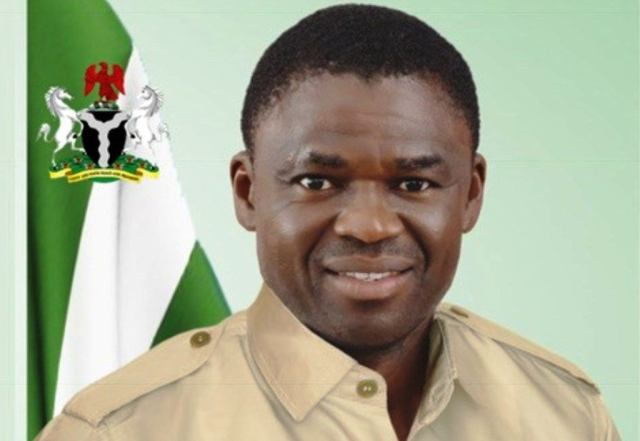 By Francis Ogbuagu
The deputy governor of Edo State, Mr. Philip Shaibu has resigned his membership of the All Progressives Congress, APC with immediate effect.
His resignation was contained in a letter dated June 15, 2020 and addressed to Ward 11 Chairman of Etsako Local Government Area of the state, barely four hours after the Governor of the State dumped the party.
Part of Mr. Shaibu's letter reads: 'I write in pursuant to Article 9.5 (i) of the Constitution of the All Progressives Congress (APC), to formally resign my membership of the All Progressives Congress and to inform you of my formal withdrawal from all or any of its proceedings and process whatsoever", he said.
But the factional Chairman of APC in Edo State on Tuesday said he will not quit his party irrespective of the current circumstances.
Ojezua said this while reacting to the resignation of Governor Godwin Obaseki which sent shockwaves to his fangs.
Another factional Chairman of APC in the state, Col David Imuse (rtd) said, it was the governor's "constitutional right to resign, it will not affect the party in anyway."
"We are preparing for our party primaries so by Monday all of you should be prepared to witness the direct primaries which is going to be a seamless exercise,".
Also reacting, Henry Idiagbon, a chieftain of the APC said Obaseki's resignation will not affect the chances of the party in upcoming governorship elections the state.
"We wish him well, he is our friend. He became a governor without following processes and other did the job for him.
"After becoming governor, he abandoned all those that worked for him. We wish him well and we shall meet in September for the election," he said.
Similarly, the Speaker of the State House of Assembly, Mr. Frank Okiye said that he will not leave APC.
He said that the incumbent Governor has a right to pursue his political ambition.
"Do we have a joint ticket? Let the Governor do whatever he wants to do because it is within his fundamental human right", he said.
In his reaction to Governor Obaseki's resignation, a former Publicity Secretary of the APC, Comrade Godwin Erhahon said: "We expected it. Obaseki's resignation from APC is coming too late. His resignation is like having a jigger removed from our legs. What a relief!".
Recall that the APC screening Committee for Edo State Governorship election had disqualified Governor Obaseki.