Naira Marley Asks Fans To Boycott Executive Jets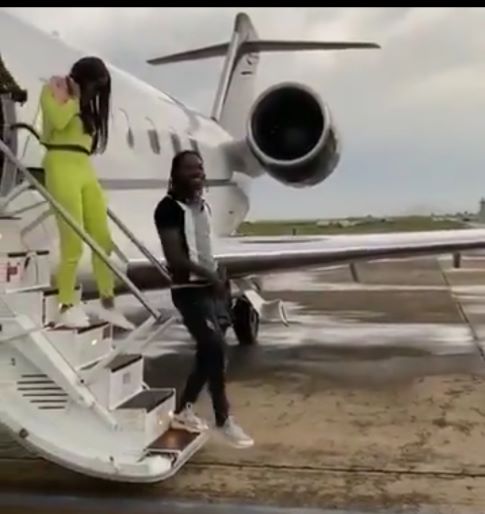 By Ayodele Oluwafemi
Controversial Nigerian musician, Azeez Fashola, popularly called Naira Marley has asked his fans, who are nicknamed Marlians to boycott the Executive Jet Services Limited for calling them "bunch of useless people."
In apologizing to the government, Executive Jet, the flight company that flew Naira Marley and his crew to last Saturday's controversial Abuja drive-in concert, had on Monday dismissed Naira Marley as a "bunch of useless people."
The company accused the passengers of impersonating the minister of works, Mr. Babatunde Fashola.
Reacting to the "bunch of useless people" tag, Naira Marley, on his Twitter handle, hit back at the flight company, saying he will not make use of the "useless airline" again.
The "Jo Soapy" crooner noted that he and his crew nearly had a crash on the airline, thanking God for safety.
"Do u know that over 20,000 Marlians travel with executive jet a month. We won't be using ur useless airline again for calling us useless.
Thank God we didn't crash on that flight sha because we nearly did.
BTW We didn't book the flight ourselves," he wrote.