Alleged Rape: More Questions For Dbanj
Accuser Says She Was Traumatised After Arrest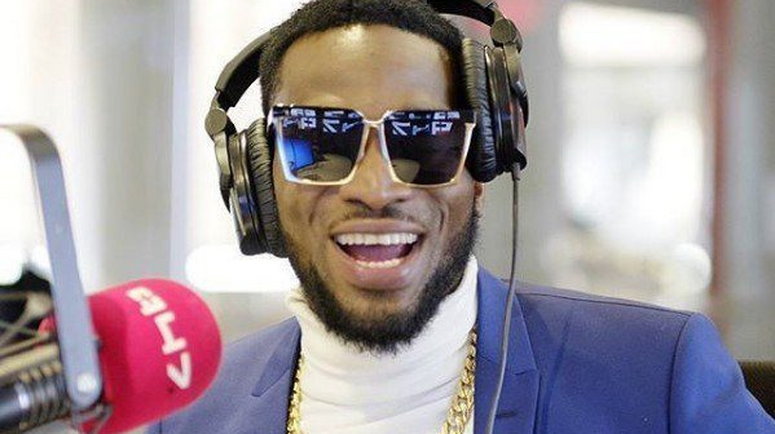 By Ayodele Oluwafemi
The rape scandal involving popular Nigerian musician, Dapo Oyebanjo, popularly called D'banj has gotten messier, following reports that the accuser, Seyitan Eunice Babatayo, was allegedly victimized and intimidated in police custody.
The development has made D'banj to receive harsh criticisms from many Nigerians, who argued that the musician wants to use his fame, wealth and popularity to silence the accuser.
Recall that GWG reported that one Benjamin Ese alleged that the 'kokomaster' crooner raped his friend in December 31, 2018 at the Glee Hostel in Victoria Island.
The management of the Glee Hotel had come out to dismiss the allegations, noting that such incident did not occur in the hotel premises on the said day.
Suspense As Debanj Is Called Out For Rape
The accuser, Seyitan Eunice Babatayo had come out to reveal her identity as she demanded an apology from D'banj.
Proceeding with legal action, D'banj through his lawyer, Mr Mike Ozekhome, SAN, in a letter, asked the accuser to pay the sum of 100 miliion naira for reputational damages and retrace her statements with a letter of apology in four national dailies.
The issue got messier when reports emerged on the social media that the accuser, Seyitan was allegedly intimidated and forcefully directed to delete all her tweets that narrated the encounter with the musician.
A quick check on Seyitan's Twitter handle @seyitann_  by GWG showed that she has 13 tweets, on the account that was opened in May 2019. 
Two of the tweets were promotional tweets of D'banj music video "Stress Me," an indication that the account had been compromised, a development that drew the irk of many Nigerians.
Seyitan's lawyer, Olamide Omileye of Ojoge, Omileye, and Partners told Premium Times that her client was made to forcefully delete her tweets detailing her encounter with D'banji.
"They forced her to make those new tweets when she was in custody. They forced her to delete all her tweets and intimidated the hell out of her life.
"The girl has been so traumatised since she was released. She couldn't believe it. When she was relating what happened to us yesterday, she was crying so much.
"She said she slept in the same room, on the floor with criminals. She couldn't believe that she was made to go through that by the Nigerian Police, just because she wanted to tell her own story," Premium Times quoted Seyitan's lawyer.
D'banj has come under attack on the social media for allegedly using his influence to silence the accuser, instead of waiting for the completion of the legal action.
Some section of Twitter users argued that even though D'banj is not guilty of the allegations, the handling of the issue by allegedly intimidating the accuser shows that the musician may be culpable.
GWG gathered the following tweets:
Send Us A Press Statement Advertise With Us Contact Us