Spike In COVID-19 Compounds Edo Political Crisis
587 New Cases In Nigeria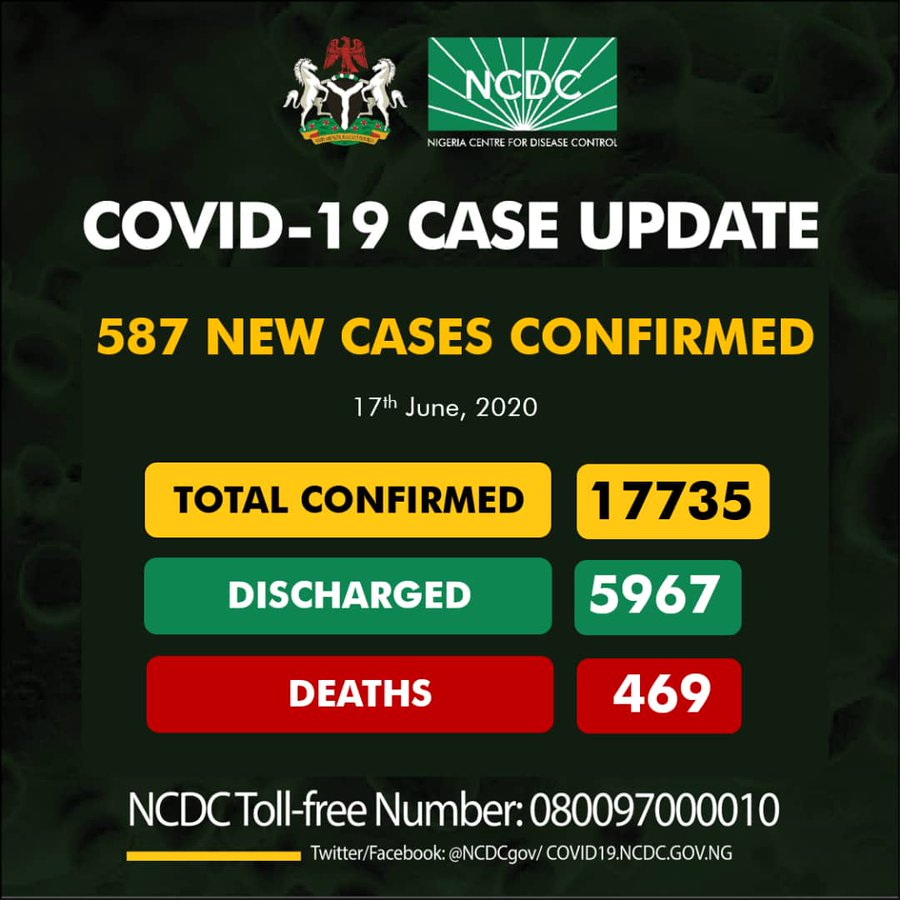 The political crisis in Edo State was being compounded on Wednesday after the state reported its highest daily new cases of COVID-19.
On a day 17 states in the country and the FCT reported a total of 587 new cases, Edo reported its highest daily cases of 75 amounting to 13% of the day's cases.
Lagos, however, sustained its top position with 155 cases representing 26% of total cases.
The new 587 cases brought the total number of COVID-19 cases in the country to 17, 735.
The NCDC announced this on Wednesday through its official Twitter handle.
14 deaths were reported over the day, the NCDC said compared to the 31 deaths of the preceding day.
The NCDC reported thus:
The status of the 35 states and the FCT which have reported is as follows: