Giadom Briefs INEC; Court Sacks Him As APC Chair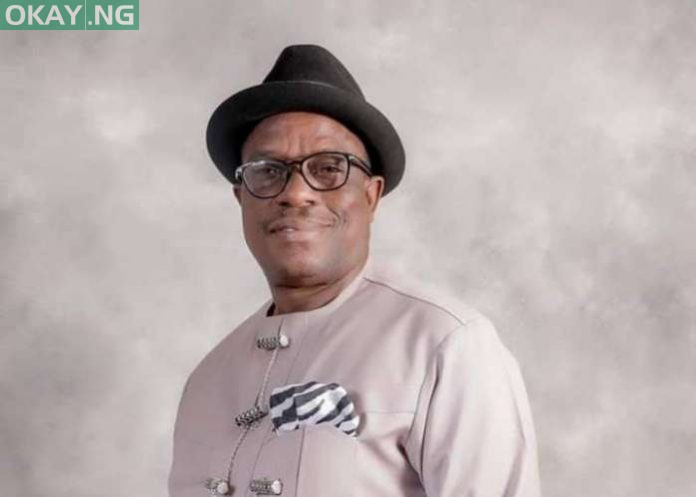 By Emmaneul Aziken
The confusion in the All Progressives Congress, APC took a new dimension on Friday after a Rivers State High Court had restrained the court endorsed acting national chairman, Victor Giadom from parading himself in that office.
The move, however, came as it emerged that Giadom had the previous day written the Independent National Electoral Commission, INEC informing it of his position and for it not to transact business with any other person on behalf of the party.
The order was upon a motion brought to the court by a Rivers State based party member, Dele Moses who alleged that Giadom had resigned his position as deputy national secretary of the party to contest for the 2019 governorship election in Rivers State.
The court in its ruling on the exparte motion granted that Giadom should not parade himself pending the determination of the substantive suit while the hearing was postponed to July 1, 2020.
Meanwhile, Giadom in a letter to INEC dated Thursday, June 18, 2020 declared that he had become the chairman of the APC and that the commission should address all issues pertaining to the party through him.
The letter reads below.
"I want to respectfully through this medium bring it to your attention that I have been appointed as the Acting National Chairman of the APC. A copy of the Order of the FCT High Court, Abuja affirming my authority as the Acting National Chairman of the APC is herewith attached.
"Please note that the earlier Order of the FCT High Court, suspending Comrade Adams Oshiornhole from office on March 4th, 2020 was affirmed by the Court of Appeal, Abuja on June 16th, 2020. Mr. Oshiomhole's appeals were dismissed on that date. Copies of the orders of the Court in the two cases are herewith attached for your perusal.
"As the Acting National Chairman of the Party, all processes, documents and communications including those concerning the conduct of elections meant for the APC are to be served on me."