Lampard @ 42: From Super Player To Super Coach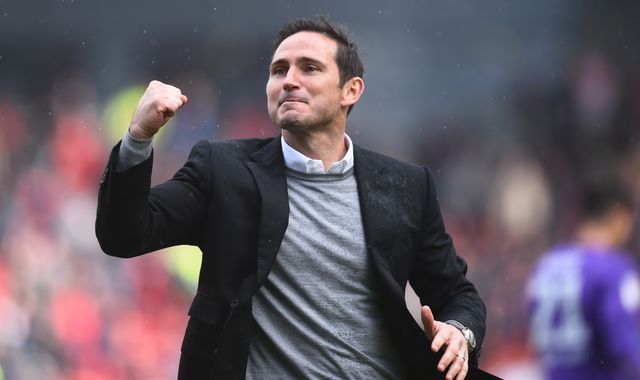 By Ekene Dike
Frank Lampard is known to all and sundry as one of the best ever footballers to have ever played the game. He is much more revered at Chelsea Football Club where he became a cult hero and is presently head coach.
"Super Frank" as he was often called before his retirement, became the all-time top scorer for Chelsea, defying the odds of scoring by banging in goals as a midfielder.
The sharpshooter scored 211 goals, won three Premier League titles, a UEFA Champions League title, four FA Cups, one Europa League title, and two Football League Cups.
Albeit his football wizardry enabled him attain personal milestones as he was included in the PFA Team of the year thrice, included in the FIFPRO World XI, finished runner up at the FIFA World Player of the year awards and Ballon d'or awards to mention but a few.
However, the inception of his wonderful career was at West Ham. At the London club, he stood out as a talented midfield maestro and Chelsea came to acquire his services in 2001. When his 13 year spell at Chelsea was over, he played for Manchester City and New York City in the MLS.
Furthermore, he represented England at the 2006, 2010 and 2014 FIFA World Cups. He also played for the Three Lions at Euro 2004 and was included in the team of the tournament. After his retirement from international football, he was awarded an order of British Empire in 2015.
Following that he moved into managerial duties.
His tactical acumen has helped him outwit his former coaches like Jose Mourinho amd Carlo Ancelotti when his Chelsea side have come up against their teams. He is doing a good job so far, with Chelsea hoping to qualify for the UEFA Champions League next season under his tutelage.
At 42, Lampard's transition from player to coach is still an emerging folk tale but he has undoubtedly impressed many with his still young coaching career
He is indeed positioned to be among the few players to be celebrated as player and coach.