Obaseki Leaves Many Mines For Oshiomhole In APC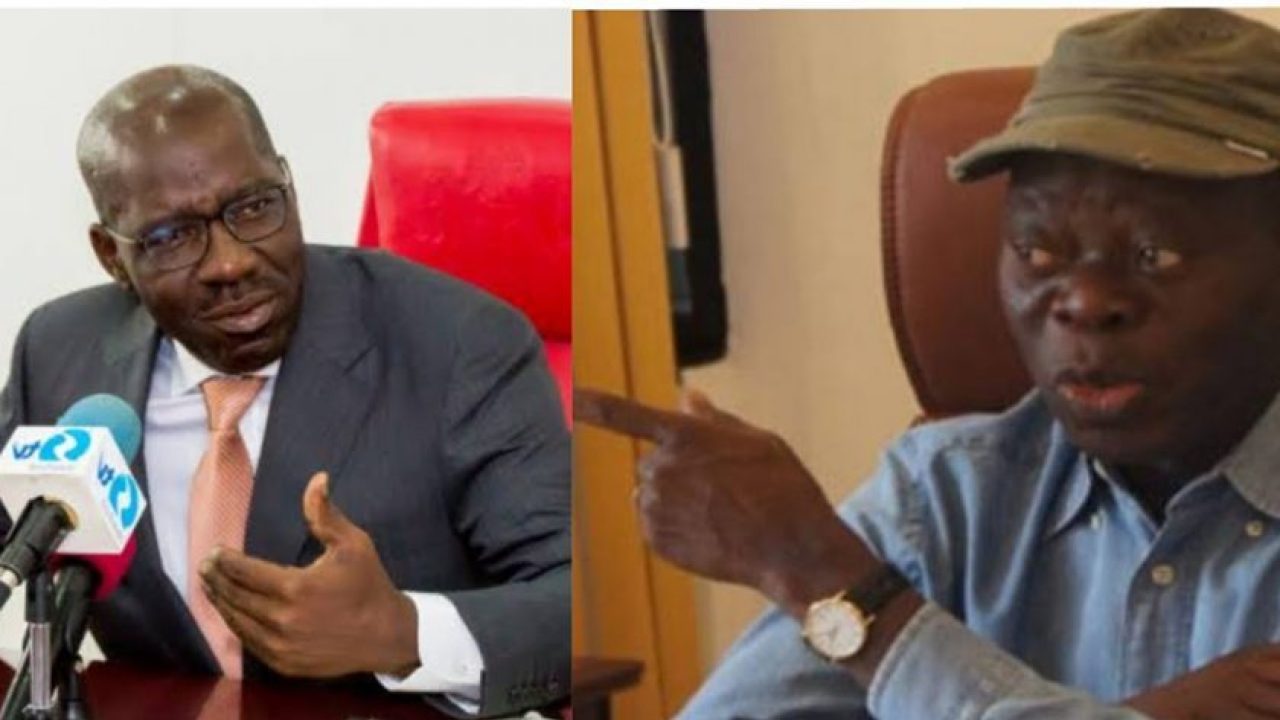 By GWG Staff
The defection of Governor Godwin Obaseki from the All Progressives Congress, APC to the Peoples Democratic Party, PDP will not bring immediate respite for Comrade Adams Oshiomhole and his allies he left the party for, sources have revealed.
Obaseki's exit it was gathered may further complicate the matter for Oshiomhole as the governor left behind footprints to unsettle his former party and keep it in perpetual conflict in the state.
The Obaseki footprints were evident on Saturday after a group of party members from Oshiomhole's Etsako Ward 10 Constituency announced that they had lifted the suspension of the national chairman.
Their claim was immediately rebuffed by officials of the ward who came out to reiterate the suspension.
Indeed, on Friday as the news of Obaseki's defection to the PDP circulated, many APC social media chat rooms were enlivened with comments asking others sympathetic to Obaseki and his interests to follow suit.
However, unfortunately for those canvassing that argument Obaseki's supporters both in Edo and at the national level are not expected to go along.
Speaker Frank Okiye whose election in June 2019 to head the Edo State House of Assembly became the defining moment for Obaseki's rebellion against Oshiomhole has already vowed to stay put.
Likewise the chairman of the state chapter of the party, Anselm Ojezua who even while regretting the governor's exit said he understood with him. Reflective of this, the Ojezua leadership Friday took position against the constitution of the Governor Hope Uzodinma led committee to conduct the APC governorship primary.
Uzodinma is perhaps the closest governor to Oshiomhole and is alleged to have been nominated to push through the embattled national chairman's agenda in the state.
Another significant associate of Obaseki's who will be remaining in the party even as an unwanted member by the Oshiomhole tendency will be Matthew Iduoriyekemwen, a senior party member who bought the APC governorship form for the election.
Iduoriyekemwen is expected to wage a war against the party in the courts to the purpose of challenging the legality of the primary process and by that weakening it ahead of the election.
Send Us A Press Statement Advertise With Us Contact Us