Why Ondo Dep Gov Was Stopped – Info Comm
Says He Sneaked Into Govt House By 11 P.M. After Three Months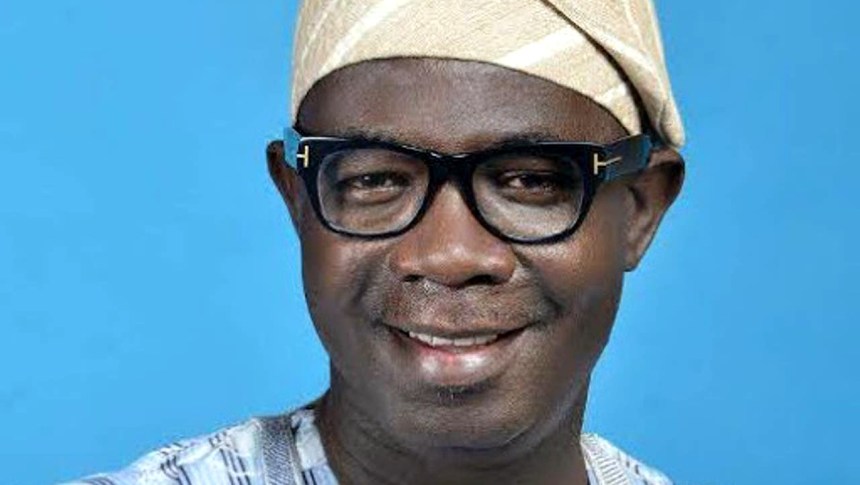 The Ondo State Government has described as suspicious and mischievous the move by the deputy governor of the state, Mr. Agboola Ajayi to evacuate his personal belongings from the Government House in the wee hours of the night.
The state commissioner for information, Mr. Donald Ojogo was responding to social media claims that the deputy governor was held for four hours and denied the freedom to move his personal belongings on Saturday night.
Praising the vigilance of the security men for stopping the deputy governor and his aides, Mr. Ojogo said the late night move by the deputy governor was suspicious. He also said that it did not make it convenient for the civil servants to take the inventory of what was left behind.
Ojogo who spoke in an interview with TVC said:
"In a normal clime when you are moving in, you take inventory and when you are leaving you do same. That is the permissible thing that is allowed in government business.
Raising his suspicions, he said:
"The deputy governor has not been in that Government House for some time and the reason is for him to tell the world but it is most suspicious and curious for a sitting deputy governor to move into a government quarter that he has not stayed for months at 11.00 p.m. claiming that he wants to move out his property.
"How would the civil servants who are in charge of the inventory take inventory of what you are taking in and taking out," he asked as he noted that it was "the duty of government officials to differentiate between government and personal properties."
"Three or four vehicles were being moved out with their plate numbers removed and we find it very suspicious," he added as he praised the vigilance and competence of the security men at the gate.
"Nothing stopped the deputy governor from waiting till daytime. Why would he do it at night? At 11 p.m., no responsible government would have allowed that."
Distancing Governor Rotimi Akeredolu from the action, he said:
"It is preposterous mischievous and the height of falsehood. In the last three or four months Mr. Governor has not bothered the Deputy Governor, we have followed his trajectory that says he wants to return to the PDP.
"But did Mr. Governor stop his allocation for once? He has not stopped the running of his office for once," he submitted.
Send Us A Press Statement Advertise With Us Contact Us