Traders Lament As Fire Razes Oba Market, Benin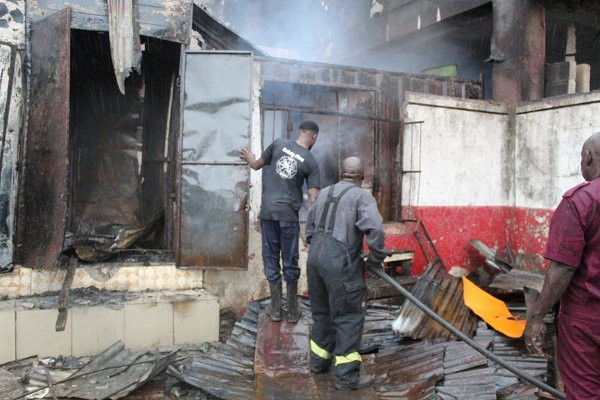 By Francis Ogbuagu
An early morning fire Monday morning consumed the historic Oba Market in Benin, the Edo State capital. The fire was said to have started around 12.am Monday morning.
An eye witness account told our correspondent that the fire started at about 12am in the morning from one of the sections of the market. The fire consumed goods worth hundreds of millions of naira.
Recounting her loss, one of the traders who sells clothes, Edith Amayo said she couldn't salvage any of her wares as her shop was completely burnt.
"They called me around 1 a.m. today that Oba market is on fire. Reaching here, we could not find any of our goods.
She however, appealed to the government and well-meaning Nigerians to provide assistance
Another trader who deals on cosmetics, Habib said she has lost her goods worth millions of naira.
According to her, "immediately they opened the market last week, I decided to go to the market to stock my shops. Sadly, I have lost the only thing that I use to feed my family.
"The fire consumed all my wares. I do not have anything in my store and all commodities burnt," she lamented.