1994: Why We Lost To Italy – Finidi George Reveals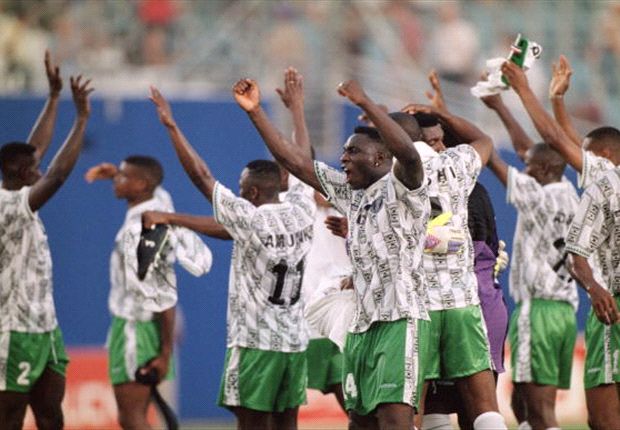 26 years after Nigeria made an unceremonious exit from the 1994 World Cup one of the leading actors in the outing has come out to explain how indiscipline drove the team out of the contest.
The 1994 was Nigeria's first outing in the Mundial and took place after the country's momentous outing in the African Cup of Nations tournament that Nigeria won. It was the first time that the country won the tournament out of the country.
Nigeria made a hit after hitting Bulgaria 3-0 in its first ever match and succumbing 1-2 to Argentina, the country qualified for the round of 16 with a defeat over Greece.
However, despite holding their own against Italy for most of the game against Italy in the round of 16, the country eventually collapsed 1-2 towards the end of the game.
26 years after one of the stars in the team that has been dubbed one of the best to have come out of Nigeria has blamed Nigeria's crash to indiscipline.
Finidi George, himself one of the best wingers to have come out of the world speaking in an interview from his Spain base told TVC Sports that the players partied and did not heed injunctions by Coach Clemens Westerhof who even threatened to leave.
Asked what happened, Finito as he was hailed said:
"Too many visitors into the hotel we had a lot of issues and Westerhof wanted to move us to another hotel but we refused," he said.