Buhari's Men: Wike Confirmed Our Facts About PDP
Says PDP Is Full Of Tax Collectors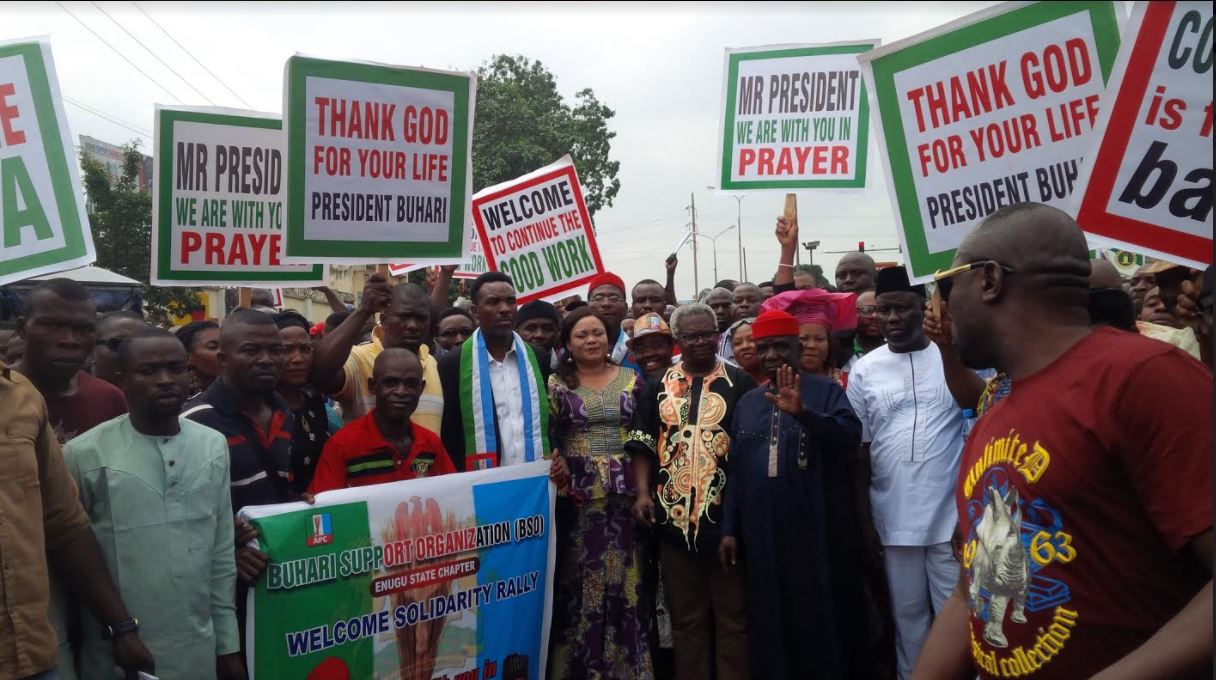 Supporters of President Muhammadu Buhari have described Governor Nyesom Wike's claim of the presence of tax collectors in the national leadership of the Peoples Democratic Party (PDP) as a knock-out punch.
The supporters under the aegis of the Buhari Media Organisation, BMO said it was a confirmation of the PDP being a gathering of fraudsters always looking for opportunities to loot public funds.
BMO said in a statement signed by its Chairman Niyi Akinsiju and Secretary Cassidy Madueke, that there is no better description of PDP that is more apt than 'tax collectors'.
"We invite Nigerians to pay close attention to the admission by the Rivers State Governor of the shady dealings the PDP is known for when he called the party a gathering of 'sycophants and tax collectors who will never tell the truth'.
"This is not exactly different from what we have always said about the party and its leaders' propensity for corrupt enrichment, which was what they put the country through for 16 years.
"How else can one describe a party which ruled the country at a time crude oil sold at an average of $100 per barrel for several years but failed to do much across the country in terms of infrastructure development, but still had to take loans to pay workers' salaries as at 2014?
"Now, a ranking PDP member as influential as Governor Wike has painted a picture of the party leadership for all to see-a gathering of tax collectors, and we all know he wasn't referring to actual tax collection!
"We see it is a very blatant admission that his own party is made up of fraudsters fired by selfish interests, nothing more and we invite Nigerians to also take note.
"Equally important for Nigerians to note is that the PDP shied away from the challenge thrown by Governor Wike on his readiness to mention names. This is quite instructive knowing the gravity of the claim," the statement added.
BMO also stressed that the Rivers State Governor has shown that even in opposition, PDP was irredeemable in spite of the apology that its national leadership offered Nigerians in the run-up to the 2015 elections.
"Is it not laughable that only a few years ago, the party made a show of tendering an apology to Nigerians but this has shown that five years after being kicked out of power at the centre, PDP has yet to find a moral compass."