D'banj's Accuser Asks Lagos AG To Takeover Case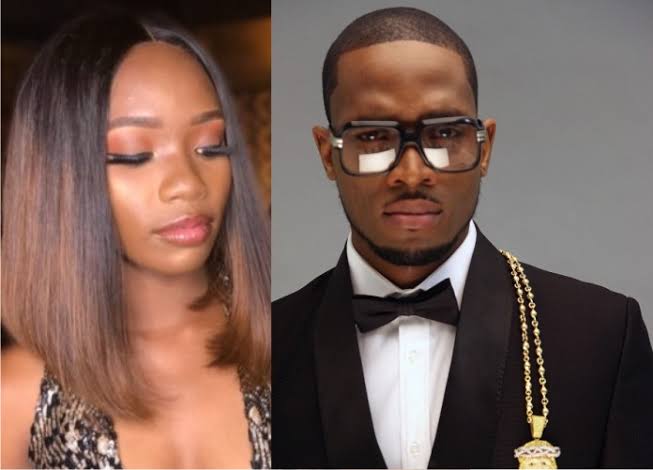 By Ayodele Oluwafemi
Seyitan Babatayo, the lady who accused D'banj of rape, has asked Nigerians to prevail on the Attorney General of Lagos State, Hon. Moyosore Onigbanjo, SAN, to take up the rape case to avoid the influence of "D'Banj many friends."
Ms. Babatayo, in a statement, shared across various social media platforms, narrated how she was allegedly arrested and put behind bars in a police station for 48 hours, by policemen who gained access into her residence pretending to be delivery personnel.
"I would like to urge every well meaning individual and organization to please join voices with me to plead that the Attorney General of Lagos State takes over this case which is firmly within his office and to pursue this case to the full extent of the law. I have confidence that his office will not be influenced by D'banj's many friends," she said.
Recall that the report of alleged intimidation and arrest of Ms. Babatayo by police officers and D'banj crew sparked outrage on the social media, last week.
Reacting to some of the reports that appeared on the social media, she refuted the claims that her mother was arrested by police officers, noting that her mother was supportive of her efforts to get justice.
Ms. Babatayo disclosed that she had, on Monday, 22 June, 2020, filed a criminal complaint of rape at the Gender Desk of the Nigeria Police Force, Lagos Police Command headquarters, Ikeja Lagos.
"What I experienced should not happen to any girl or woman in Nigeria. No one should be raped. And no one should have to be subjected to the violent abuse which happened to me in a hotel room that the door was locked, and most importantly, nobody should have the right to use their name or status to intimidate survivors who speak out or to tamper with justice.
"I am still dealing with the effects of the rape, the trauma of recounting that multiple times this week, and the indignity of being held against my will for two (2) days. I am still yet to come to terms with the fact that my fundamental human rights were stolen from me. I therefore ask that you respectfully grant me a few days of personal time to continue to access counseling and therapy sessions, while my team and I explore our next steps," she said.
D'Banji has denied the allegations and also filed a suit demanding for N100 million for reputational damages and apology letter in four national dailies.