Chelsea Beat Man City To Make Liverpool Champs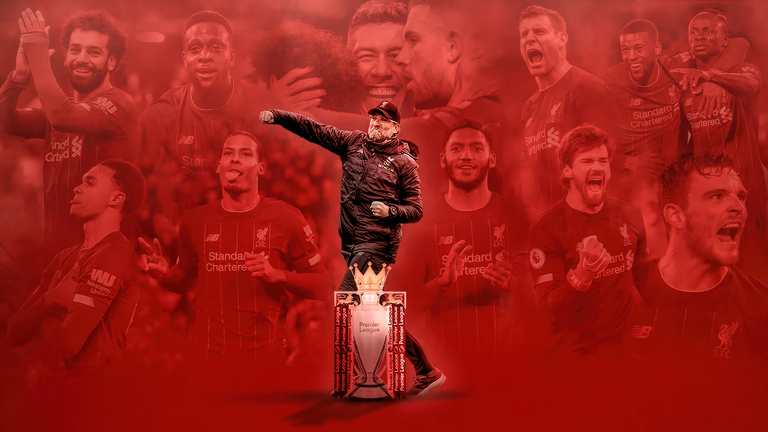 By Ekene Dike
They came, they saw and they conquered. Liverpool finally became the Champions of England with seven games to go, all thanks to Chelsea's 2-1 win over Manchester City on Thursday night.
The Reds have won the first league title since 1990 and in the process, become the first side to win the English Premier League earlier than any other side. Manchester United in the 2000/2001 season and Manchester City in the 2017/2018 won the league with five games to spare. Thus, a new Premier League record has been set by Jurgen Klopp's 2019/2020 squad.
Albeit, their 23 points lead at the apex point of the table is the highest held by any English Premier League Champion and the excessive gap could be increased if Manchester City lose part of the remaining games and Liverpool's exceptional winning streak continues.
They can also become the first side to win every home game during a single Premier League season and they need 15 points from their remaining seven games to set a new record points total for a top-flight campaign.
From the beginning of the season, the Reds had been the best side in the league as they showed their superiority by winning their first eight games, before a 1-1 draw at Manchester United in November ended the winning streak.
However, they kept their focus by brushing the next set of opponents aside for the next 18 games, inclusive of Guardiola's City who were the defending champions and an emphatic 4-0 victory over a second placed Leicester City on Boxing Day.
After outclassing West Ham by 2 goals to nil in January, they became the first team to have beaten every team in the league. They were unstoppable.
The next objective was to equal and surpass Arsenal's unbeaten 45 matches streak record en route winning the league in the 2003/2004 season. Although, their flying wings were cut when they astonishingly lost to Watford 3-0 in February.
Lastly, the Coronavirus outbreak became the next obstacle as they hoped to win the Premier League in spectacular fashion. Many stakeholders craved for the season to be cancelled. But, the season continued shortly after some deliberations on how to regulate the spread of the coronavirus crisis.
Post coronavirus, they drew against Everton in the Merseyside derby and pulverized Crystal Palace 4-0 at Anfield. They now depended on Chelsea to complete the job.
The Blues didn't fail to deliver the goods and Liverpool have been declared in all ramifications as the undisputed champions of England in the 2019/2020 season.