Nigeria's Hushpuppi Made N160b From Internet Fraud – Dubai Police
N15.8 Billion Recovered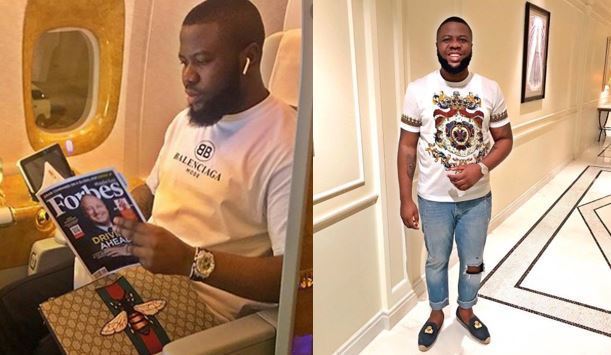 By Ayodele Oluwafemi
Nigerian born social media celebrity, Ramon Abass aka Hushpuppi and his gang made a haul of N160 billion through hacking corporate emails among other vices, the Dubai Police said on Thursday.
The gang according to the report defrauded 1,926,400 victims from across the world through also creating fake websites through which victims were erroneously led to make payments that went to their accounts.
Hushpuppi is a renowned Instagram celebrity who came to limelight on the social media for lavish display of wealth, albeit with a mysterious source of income.
GWG had reported how Hushpuppi, his friend, Woodberry and others were arrested in Dubai for cyber fraud related offences in the United Arab Emirates, a situation that sparked controversy on the social media.
The Dubai Police authorities, in a video circulated on the social media, said the arrest of Hushpuppi and his gang is a major achievement for the Dubai police, noting that the Dubai police is committed to ensuring security and safety of the emirate.
The Dubai police said it has recovered about 150 million dirhams, equivalent to about N15.8billion, 21 computers, 47 mobile phones, 13 luxury cars, 15 memory sticks and five hard disks containing 119,580 in alleged fraud files.
Hushpuppi and his gang were said to have allegedly defrauded 1,926,400 victims.