Oshiomhole Should Have A Cool-Head – Oyegun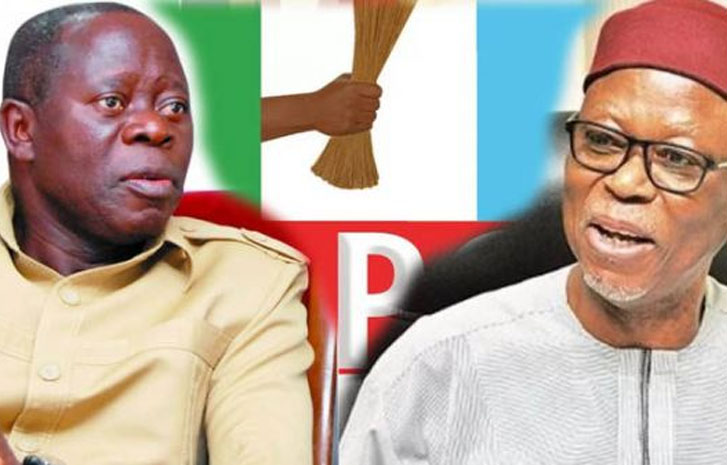 Erstwhile national chairman of the All Progressives Congress, APC, Chief John Odigie-Oyegun has called on his successor, Comrade Adams Oshiomhole to let wisdom and a cool head prevail in his endeavours.
While blaming 2023 political positioning among others for the removal of Oshiomhole from office, Odigie-Oyegun, in an interview with Saturday Sun lamented the factionalisation of the party by different contenders lamenting that they even had to drag the dying Senator Abiola Ajimobi into their hustle.
Asked of his advise to Oshiomhole in the face of the development, he said:
"Well, all I will say if he was my brother, let wisdom and a cool head finally prevail."
He, however, turned away from taking glory in the downfall of his political rival. Asked whether he saw the development as karma at work, he said:
"No. I don't look at things that way. I think it is just different personalities and one didn't go well with the people. That is all."
In endorsing the action taken by the president, he said:
"Naturally! There are two leaders we have. The president is the leader of an APC government. The national chairman is the leader of an APC governing party. So, there is only one. The only man whose status is highest in the whole hierarchy is Mr President.
"And the constitution recognises Mr President as the leader of the party. So, there was no other. When the national chairman becomes part of the dispute, the only way, the only person who can intervene, who is beyond him, is the president."