OPINION: The Wike Example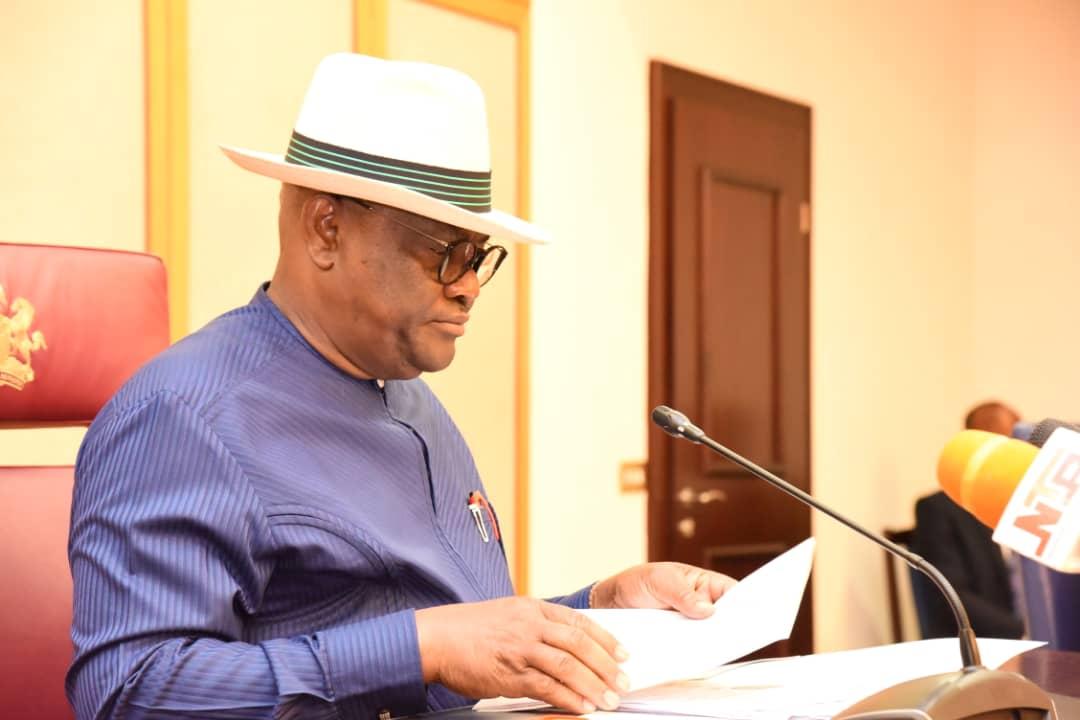 By Etim Etim
In a private discussion with some friends last year, I had said that Gov. Nyesom Wike is the best-performing of the PDP governors and I confessed to admiring his boldness, courage and capacity to work.
Well, many people resent the brashness and rough cuts that define some of his actions. But in terms of zeal and aptitude, he has an edge in his class.
I was not therefore particularly surprised yesterday when I saw a full-page colour advert in The Nation newspaper placed by the governor to publicly acknowledge receipt of N78.9 billion from the federal government. It is a refund for the ''cost of execution of Federal Government road projects in the state''.
The advert (it is actually a personal letter to the President) is effusive with praise to President Buhari. He writes: ''Mr. President has by this remarkable and heart-warming gesture shown not only your love for the government and people of Rivers State, but also demonstrated expressively that you are indeed a President for every state of the federation and all Nigerians''.
I am less interested in the governor's enthusiastic words of praise than his openness and transparency in announcing the refund. In the last five years of the Buhari administration, up to seven states, including Akwa Ibom, have received similar refunds, but none has so publicly admitted its receipt.
Figures from the Federal Ministry of Finance indicate that the Udom Emmanuel administration has received up to N150 billion as refunds for both federal road projects executed by the Akpabio administration and excess Paris Club debts.
Refunds for federal roads alone amounted to N78.8 billion, just about the same figure Wike received. But never before has our governor announced these reimbursements publicly nor expressed appreciation to the Buhari administration.
I recall that it was actually Senator Ita Enang who had announced these refunds and even published them in a special publication which he circulated widely. But the governor had not stated this concisely and unambiguously. For coming out to make the revelations, Senator Enang incurred the wrath of the governor and his administration.
Even if it is below Gov. Emmanuel to express appreciation to President Buhari, it is not outside his Constitutional responsibility to inform the people of such developments in the finances of the state. Openness, transparency and integrity are key ingredients of good governance. Our state government's proclivity to opacity conduces to sleaze and undermines its ability to achieve much.
In my earlier interventions, I have repeatedly expressed reservations about the cloudiness with which the state government manages our funds. My unease was particularly heightened in December 2018 when the EFCC indicted Gov. Udom Emmanuel and some of his officials for money laundering. It was the first time a serving governor in Nigeria would be indicted for such criminal conduct. The details of these indictments are too seedy to be repeated here, especially the aspect that concerns a serving NBA President, who is also well known to me.
This is why Gov. Wike's publication is an exemplary act of good conduct and respect to his oath of office. It is also a sign of deference to the citizens of Rivers State whose resources this money is, anyway.
I will therefore encourage Gov. Udom Emmanuel to improve on his good governance parameters, especially in the management of our finances, project costs, contractor and contract administration. I am not proud that of all the 36 governors, mine is the only one being mentioned by the EFCC for some wrongdoing.
Etim Etim is a public affairs analyst