Marriage Issues Hit Buhari's Envoys' List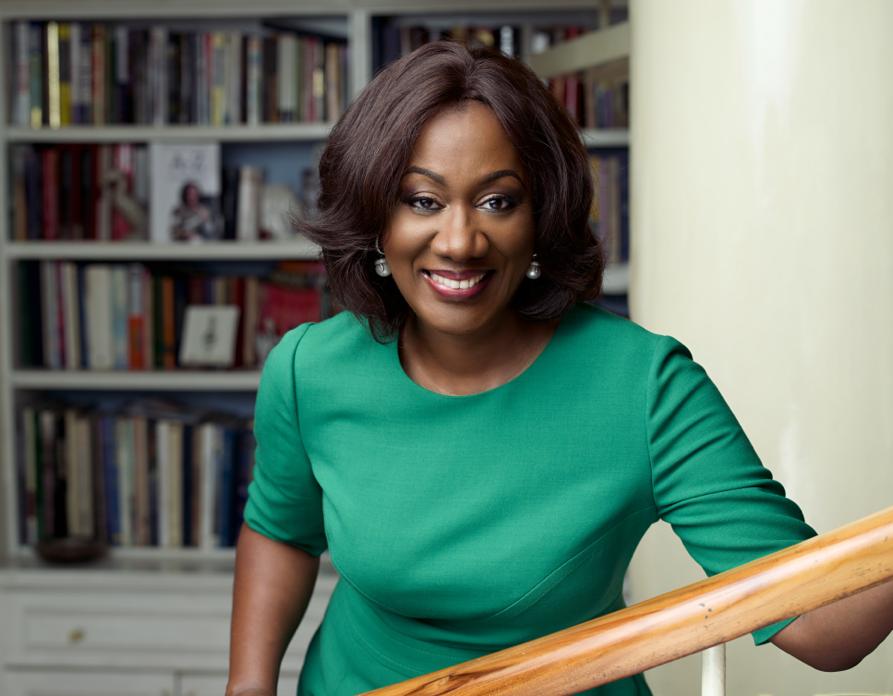 By Ayodele Oluwafemi
Mixed reactions have continued to trail the nomination of Mrs. Opunimi Akinkugbe who hails from Rivers state, as the ambassadorial nominee for Ondo State.
Mrs. Akinkugbe's appointment has generated differing views on whether she is qualified to represent Ondo state.
She hails from Abonnema local area of Rivers State but married to an Ondo man, Yinka Akunkugbe with three children. She is the daughter of an international diplomat who grew up as a child in East Africa where her father served as chief of UNESCO Mission.
With degrees from the London School of Economics and the Lagos Business School she was head of private banking at Stanbic Bank before she retired into business to establish a games company which produced the Lagos version of the popular board game, Monopoly.
Some stakeholders in Ondo State argued that it is a disservice to the qualified indigenes of the state that a non-indigene was nominated for ambassadorial slot of the state, while asking that the nomination should be cancelled.
Others opined that Mrs. Akinkugbe got married to an Ondo man with three children, hence, she is qualified to represent the state in that capacity, due to the marriage relationship that binds her with the state.
The development has created two sides of opinion on the Microblogging platform, Twitter, as some are against her nomination, while others say that nomination is necessary to reinforce the idea of one Nigeria.
@Ogundamisi tweeted: "What controversy? She's no longer from Rivers State, she is from Ondo State by virtue of her marriage to an Ondo indigene.
Are we not the same Nigerians claiming victory of DIASPORA born Nigerians for their country of birth. I beg make we hear word."
@kkubani1 tweeted: "Mrs Nimi Akinkugbe, married to an Ondo man and recently nominated as an Ambassador. Some persons are opposed to her nomination because 'she is not an indigene of Ondo State but that of Rivers.' We discriminate against a Nigerian woman married to a Nigerian man? What a shame!"
@I_Am_Ilemona tweeted: "People from Rivers State will tell her "You're married to an Ondo man. Go & meet your husband's people." People from Ondo State are telling her "You're a Rivers indigene. Go back home."
@yewle tweeted: "One day, we'll address this issue of a married woman's ACTUAL state of origin. Ondo people say Nimi Akinkugbe isn't one of them."
@DrTubo tweeted: "This is a big problem in Nigeria. Even when it is same state, they'll drag it to the village/ward level. It is all about ill/vested interests. However, when it benefits them, they'll start claiming her on both sides. She becomes both; the illustrious Rivers daughter & Ondo wife."
@ayekhemheferdi1 tweeted: "Black Lives matter, Say no to Racism, but ordinary career Ambassador given to a woman from Rivers who married an Ondo indigene to represent them, is now causing war in NASS and Ondo state. The same happened in Cross River, were an Akwa Ibom woman was denied the opportunity."
@elay55 tweeted: "Medicority is what worries about one's state of origin when assessing the talent of an individual. Western nations will utilise this lady if she emigrated in a flash without worrying about is she Rivers or Ondo smh."
@chelsea_car tweeted: "Ondo people like most Nigerians who live abroad get dual citizenships on the basis of marriage so those crying that a Nigerian woman with dual origins thanks to her marriage is choosing to represent her husband's family can get bent."
@Chima_akunwata tweeted: "Madness 😱This woman married an Ondo man and she is now from there. We preach integration but mess it up all the time. We should really abandon this state of origin nonsense. Many Nigerians celebrate when Nigerians in the diaspora are elected to positions there but we convulse."
@wahalatoday tweeted: "Mrs Nimi Akinkugbe, married to an Ondo man and recently nominated as an Ambassador. Some persons are opposed to her normination because 'she is not an indigene of Ondo State but that of Rivers.' We discriminate against a Nigerian woman married to a Nigerian man? What a shame!"
@BlessedWithout tweeted: "Ondo State people should have grown beyond this pettiness by this time & age. It is a cosmopolitan state of well educated & well travelled folks. A woman becomes not only a wife in her husband's family, she also becomes a daughter of that land."