Hushpuppi's Trip From 'Okirika' Seller To Versace Life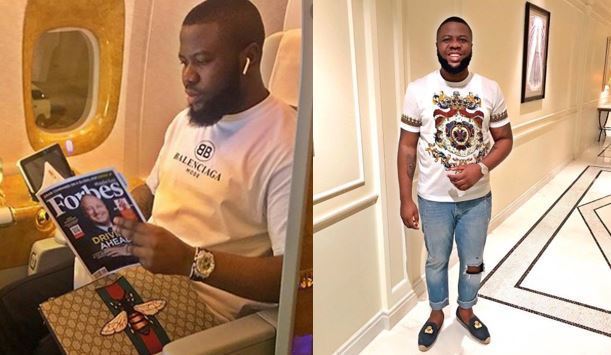 By Ayodele Oluwafemi
The arrested Instagram celebrity, Ramoni Abass aka Hushpuppi was once a trader of second-hand clothes popularly known as Okrika on the streets of Lagos, the UK's Daily Mail has reported.
Hushpuppi and his gang, were recently nabbed by the Dubai police in an operation tagged 'Fox Hunt 2' for defrauding over one million victims in the tune of N168billion.
The self-acclaimed real estate agent suddenly came to limelight on the social media, occasioned by his public display of expensive lifestyle – expensive cars, clothes and wristwatch with prestigious international tourist centers.
He is dubiously famed to have lived in a Versace House in Dubai where everything in the house was from the Italian celebrated designer, Versace. It was a far cry from his life as a second-hand clothes merchant.
Hushpuppi's source of wealth has remained unknown, despite his motivational quotes claiming to have acquired wealth through God's blessings and hard work.
Following his arrest and subsequent extradition to the United States where most of his victims reside, Daily Mail UK reported that Hushpuppi sold "Okirika" in the streets of Lagos before claiming to be real estate agent. A claim that has not been verified.
"Mr Abbas started out as a secondhand-clothes trader in Lagos before claiming to be a billionaire property developer in Dubai." the report says.
Numerous pictures of Hushpuppi have appeared on the social media, showing his humble beginning, with some social media saying his father was a taxi driver.
Hushpuppi has enjoyed fame and wealth with a questionable source of wealth but with his arrest, if found guilty, he will enjoy some part of his life in jail.