Tribalism In Delta: Group Defends Omo-Agege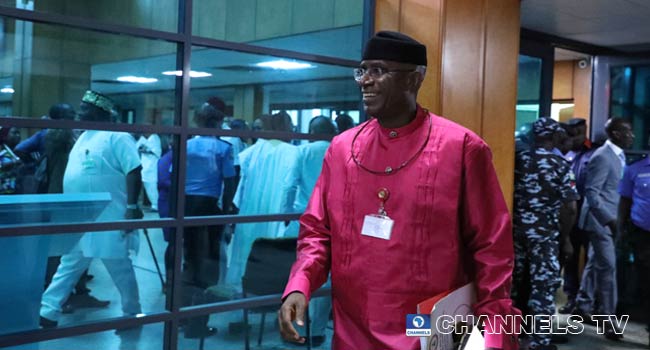 By GWG Staff
Assertions of tribalism and favouritism by the Deputy President of the Senate, Senator Ovie Omo-Agege towards his Urhobo group in Delta State have been dismissed by the Isoko Ethnic Nationality Movement IENM.
The group in a statement made available to GWG said that contrary to the claims, that Senator Omo-Agege has demonstrated equity, fair play and justice that deserve commendation from all.
The group thus called for support and prayers of all well-meaning APC party faithful for the senator.
The strong support for Omo-Agege follows mutterings from some non-Urhobo in Delta State that Senator Omo-Agege has promoted his Urhobo kith and kin within and outside Delta Central at the expense of other ethnic groups within the state.
Countering the claim, the Isoko group admonished members of the APC and Deltans in general to lend their maximum co-operation and support to the leader of the party in the state and South South geo-political zone for him to judiciously discharge his onerous and daunting leadership task in-line with his vision and not to be distracted with unfathomable allegations of bias in the areas of political appointments as it is too early to pass such verdict.
This position which was made available to newsmen, was contained in a joint statement signed by Hon. Goddy Ewerode and Otunba Nick Ovuakporie President and Secretary respectively of the group.
They also called for a rethink and understanding from the various interest groups that has been fueling ethnic and political sentiments against the lawmaker who they described as a fair leader and not tribalistic as his critics are falsely positing.
The group praised Senator Omo-Agege's all-embracing leadership style which will ultimately benefit party members from the three senatorial districts of the state.
The group said every deserving and qualified member of the APC will be given its due appointment as at when practicable the statement added.