I Presented My Daughter As Girlfriend For Abortion – Cleric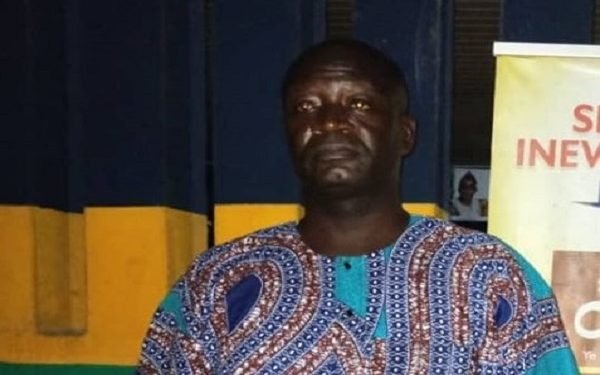 By Ayodele Oluwafemi
A 44-year-old man Oluwafemi Oyebola who impregnated his 24-year-old daughter has said that he presented her to the abortion nurse as his girlfriend.
The man who said he was influenced by the devil also said that the daughter willingly offered to satisfy his sexual urge after his three children turned down his request to marry another woman following the death of their mother.
Recall that the Ogun State Police Command had earlier arrested the Mr. Oyebola for incest with his daughter.
The father of three in an interview with Punch Newspaper, said he started having sexual intercourse with his daughter in 2017 after the death of his wife in October 7, 2016
He noted that he had discussed with his three children to marry another wife but they refused the plan. He said that it was upon his bid that the senior daughter who had also passed off from the NYSC offered to satisfy his sexual urges.
He said:
"The first sexual encounter occurred between December 2017 and January 2018. She reported to me that she had missed her period after having sex with her for the first time. That got me scared and I took her to the General Hospital in Idi-Iroko for an abortion. I paid N1,000. I presented her to the nurse as my girlfriend.
"In June 2018, the second sexual encounter happened and I took her to the same nurse for another abortion. At the time, the nurse confided in me that she was very fertile. I asked what I could do, and she gave me something (a contraceptive) for her but I didn't know it was for family planning. A week after aborting the second pregnancy, she complained about a stomach ache.
"Whenever I heard cases of sexual intercourse between a father and his daughter, I always felt guilty and I promised myself that such would never happen between us again. That was why I insisted on marrying another wife. We have separate rooms.
"I have two daughters and one son. The two daughters share the same room, while the son sleeps in a separate room. It (having sex with her) was not intentional since she is not my wife. I used to feel reluctant while having sex with her but I didn't know how she felt."