Peter Obi @ 59: Much More To Give Nigeria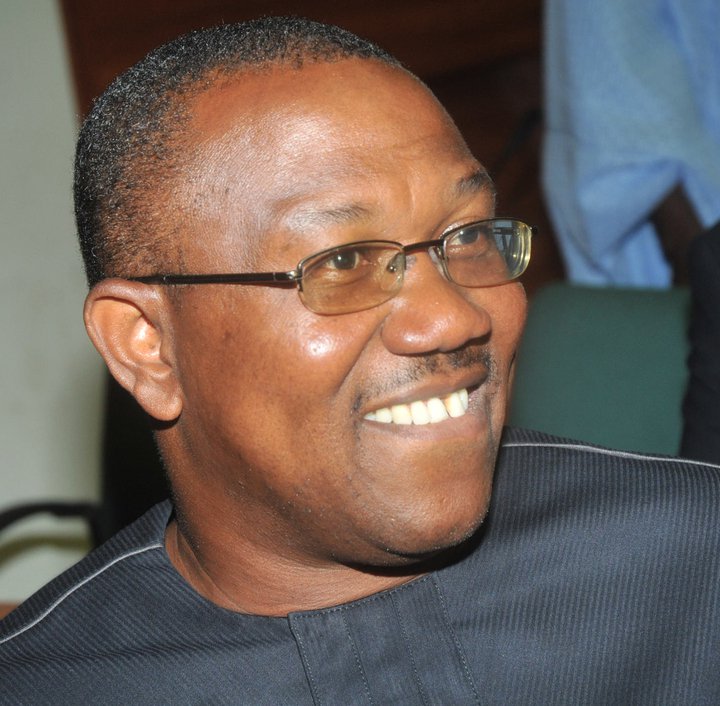 By Augustine Adah
Peter Gregory Obi born on July 19, 1961 in Onitsha, Anambra State was the immediate past governor of Anambra State.
He was a successful business man before delving into politics ahead of the 2003 General Election. As governor, Obi's prudence in managing the financial resources of Anambra earned the state rating as the least indebted by Nigerian Debt Management Office, (DMO),
While on a Channel Television programme in 2014 shortly after leaving office, Obi reeled out his achievements as governor. One of it was the restoration of sanity to the state.
According to him, the state got recognition for brilliant performance of its candidates in both WAEC and NECO which had never happened before he assumed office.
Obi has severally criticised the present administration over its economic policies designed to lift millions of the country's population out of poverty.
Education
He attended Christ the King College, Onitsha, where he completed his secondary school education.
He was admitted to the University of Nigeria, Nsukka in 1980, graduating with a B.A (Hons) in philosophy in 1984.
After graduating, Obi has attended several business schools including Lagos Business School, where he did his Chief executive programme,
He also attended Harvard Business School, Boston, USA and London School of Economics, among others.
Politics
Obi became the governor of Anambra State on the platform of All Progressive Grand Alliance; (APGA) in 2006 following the Supreme Court's declaration that he won the 2003 governorship election which nullified the victory of Chris Ngige of Peoples' Democratic Party, (PDP).
Obi dumped APGA after completing his tenure in 2014 to join PDP and was nominated the running mate to Atiku Abubakar, presidential candidate of PDP in 2019 presidential election.
The former governor was appointed chairman of Security and Exchange Commission, (SEC), at the twilight of President Goodluck Jonathan administration in 2015.
In 2019 he was nominated as presidential running mate to Atiku Abubakar.
Awards
During his tenure as governor, Obi received several awards from several organizations and groups some of them include, West Africa ICT Development Award for Governor of the Year 2010, Zik Leadership Prize in 2011 and Bill & Melinda Gates Foundation's Best Performing Governor on Immunization in South-East.
Ob also bagged Ezeife Leadership Foundation's Leadership and Good Governance Award among others.
Obi, 59 years on July 19, is in the opinion of many Nigerians has more to contribute to the growth of the country.