The Premiership's Fascinating Round-Up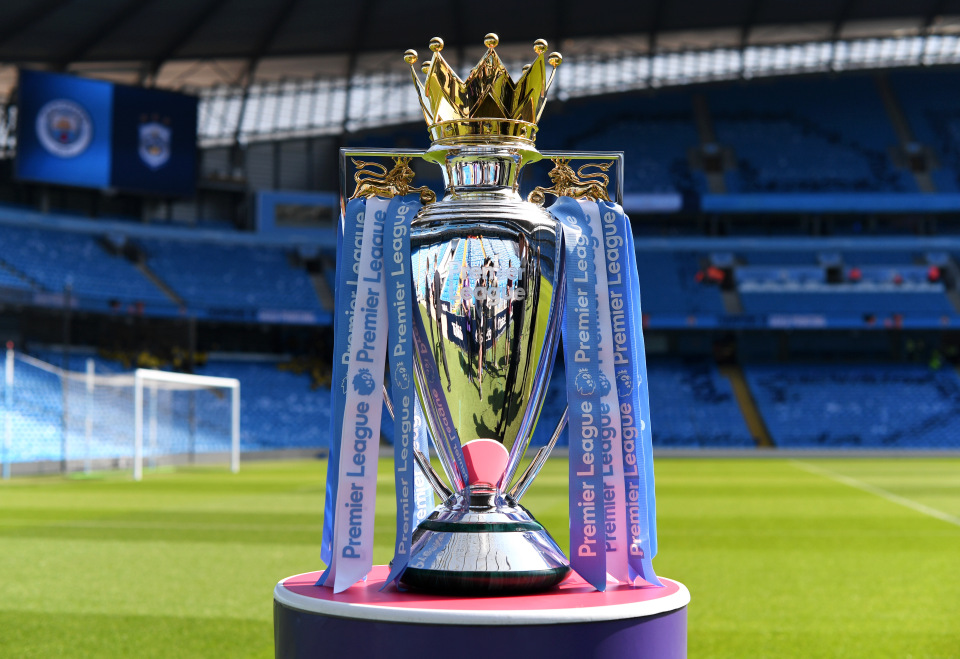 By Ekene Dike
At long last, the Premier League campaign of 2019/2020 has come to a scintillating end. A coronavirus health scare was not enough to cancel the season. For the very first time, a champion emerged with seven games to go. Jurgen Klopp's Liverpool were too good for the rest as they clinched the title in spectacular fashion.
Furthermore, Liverpool dethroned Manchester City as the kings of English football. The Reds won 32 games, drew 3 games, lost 3 games and accrued a total of 99 points. They played free flowing attacking football, garnished with hunger to prevail. Albeit they missed out on a chance to become only the second team to win the league without tasting defeat, after they were outgunned 3-0 by Watford.
To compound their woes, they failed to reach the 100 points record tally held by teams like Manchester City, Juventus, Real Madrid and Barcelona. The bottom line is that they had a wonderful season and deserved the title.
Champions League Positions
For the outgoing champions, they failed to absorb the pressure that comes with defending the Premier League title. Surprisingly, 9 games were lost, 3 games were drawn and 26 games were won as they finished with 81 points. Pep Guardiola will have to go back to the drawing board to come up with a master plan.
City's unfriendly neighbors Manchester United finished in third position and secured Champions League qualification.
Ole Gunnar Solkesjaer's outfit had to battle till the last day of the season for assurance of the place in Europe's premier club competition.
Bruno Fernandes elevated the side since his arrival. A couple of world class performances from the Portuguese playmaker put Manchester United in pole position to achieve their goals. They had 66 points, won 18 games, drew 12 and lost 8.
Frank Lampard's youthful Chelsea squad took hold of the last Champions League spot as they amassed the same number of points with Manchester United, won 20 games, drew 6 and lost 12 games. It was a satisfactory debut season for the Blues boss who is on the verge of repeating his heroics as a player on the managerial scene.
Europa League Spots
Leicester, Tottenham and Wolves will play in the Europa League next season. Leicester City dwindled catastrophically in form. The Foxes were known as title contenders as at December. But, they let complacency set in and will now settle for the Europa League.
Jose Mourinho and Nuno Espirito Santo's Spurs and Wolves, are the other teams from England that will feature in the Europa League next season. Albeit, Arsenal can join them if they win Chelsea in the forthcoming FA Cup final on August 1.
Relegated Teams
At the relegation zone, Bournemouth, Watford and Norwich City bid the Premier League farewell after a good fight. These sides were sloppy in possession, horrendous in defending and wasteful in front of goal.
Thus, they will have to play in a less fancied Championship next season. Watford gave the whole world something to talk about by crushing the champions 3-0
Top-Scorer of the season
Jamie Vardy became the oldest player to win the Premier League golden boot at 33-years-old. The English striker scored 23 goals for the Foxes. He was phenomenal!!!.
Assist leader of the season
Manchester City's Kevin De Bruyne had the most assists this season. His incisive passing and great vision fell to the feet of the goal-scorers 20 times. He also equalled Thierry Henry's record of 20 assists in a season.
Revelations of the season
Much appraisals have to be given to Mason Greenwood and Bukayo Saka. Greenwood's teenage boots found the back of the net 10 times. He played a pivotal role in Manchester United's qualification for the Champions League.
While Arsenal's Bukayo Saka assisted 5 times and scored 1 goal. He played in three positions this season. Featuring as a left back, left winger and right winger is commendable for a player who is just 18-years-old.