Banana Island Home: Toke Makinwa Fights Back!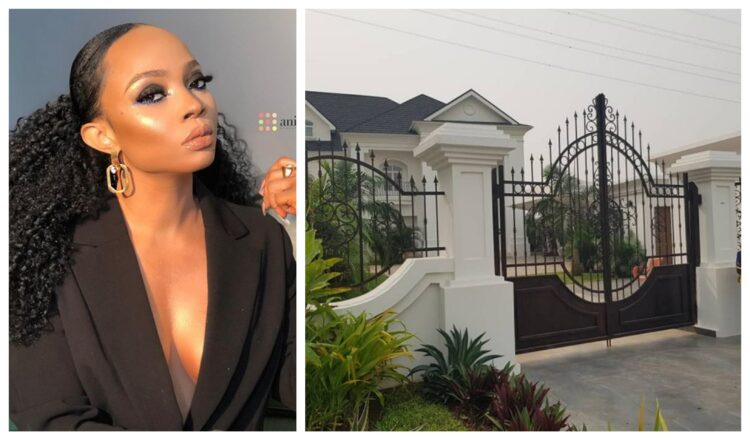 By Ayodele Oluwafemi
Nigerian on-air-personality, (OAP), Toke Makinwa has threatened to sue two Nigerian news organizations, over a report that her Banana Island apartment was taken over by the Asset Management Company of Nigeria, AMCON.
On Monday, the social media was awash with a report claiming Makinwa's Banana Island apartment has been taken over by AMCON, due to the debts of oil mogul, Festus Fadeyi, who was reported to have allegedly gifted her the apartment.
The report stirred social media controversy with many social media users criticising the presenter for allegedly living a fake lifestyle.
Makinwa, in a series of tweets, posted letters signed by her lawyer, Adeyinka Olumide-Fusika, showing that she had asked the media houses to pull down the story from their websites and tender unreserved apology in a statement that would be published on their websites, to avoid a suit of defamation.
In the letters, the presenter noted that the two news organizations claimed that the home was gifted to her by Festus Fadeyi, while attributing Fadeyi as her 'sugar daddy', without confirming the assertions.
Part of the court documents reads, "In the circumstance, you will, within the next 24 hours, (i) retract the offensive publication (ii) publish on your website and all your social media outlets an apology to my client in wordings that are adequately contrite.
"(iii) undertake that you will, going forward, cease and desist from engaging in this type of publication against my client. If you fail to heed the demand, my instruction is to issue a writ. In the meantime, my client reserves all her legal rights."