Calm Down Mom Meets Sanwo-Olu, Explains Video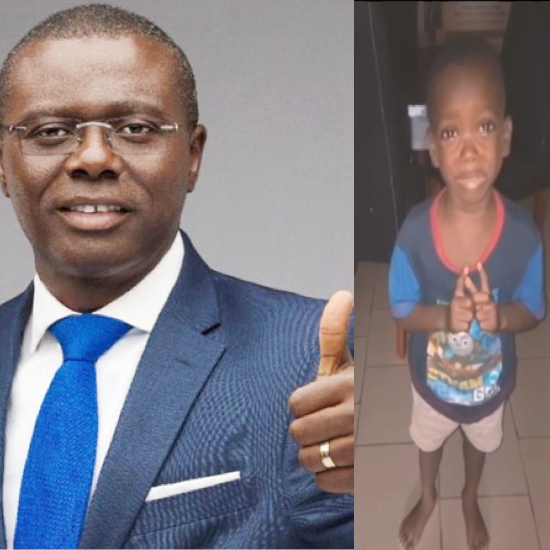 By Emmanuel Aziken
Lagos Calm Down Mommy Mrs. Toluwaoloju Ajayi and her four year old son whose hilarious viral video skit inspired Governor Babajide Sanwo-Olu Sallah Message to Lagosians have interfaced with the governor.
The mother who confirmed this in an interview has also given insight into how the hilarious video emerged.
Mrs. Ajayi who spoke by telephone to the hosts of Your View on TVC said that the governor had reached out to them after using their video skit to urge Lagosians to calm down their own nerves!
The son had played out an act as he pleaded with his furious mother to calm down as she threatened to punish him over some misdeed.
As the hilarious video of the plea on the mother to calm down went viral, Governor Sanwo-Olu used the same message to tell Nigerians to also calm down when faced with challenges.
Mrs. Ajayi, however, did not disclose the kind of interface with the governor whether it was by phone or a face to face meeting.
GWG had reported of the governor's desire to meet with the family.
Mrs. Ajayi also said that she did not eventually beat the boy at that particular time after his plea.
On why she recorded the video, she said:
"He normally does that (acts comically) anytime I want to spank him and I would tell my sister, see what your son used to do anytime I want to beat him, he will just be acting drama.
"He has been doing that for a long time. So that day as I was about to spank him, he put up the act then I just picked up my phone and said let me record it as an evidence of what I have been telling you."
The hosts of Your View commended the young boy's negotiating skill and also his potential for drama  and encouraged the mother to mentor him in that direction.