Nigerian Lady Under Fire Over DNA Test Results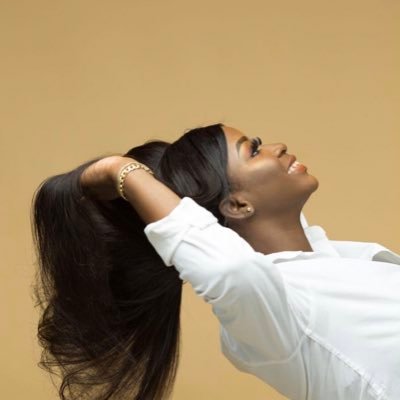 A female entrepreneur and social media influencer has come under serious attack on twitter after she said she had no pity on men who discover through DNA that the children they thought were theirs did not belong to them.
The lady identified as Jesusbaby on Twitter came under swift attack from men many describing her as a social misfit and mentally retarded.
She had tweeted late on Wednesday saying, "Am I a bad person for not feeling sorry/pity for men that later find out they didn't father their child/children thru dna?
"I've seen men misbehave for years & sometimes even bring kids from outside for their wives to train. It's a relief to see some of them suffer same fate lol"
Her tweet also helped to cause Dr. Anu Adepoju to trend as Jesusbaby was called out by many of the men who accused her of suffering the emotional trauma of having passed through Dr. Adepoju's surgical table.
Jesus baby had worsened the attack by claiming that one of her butts was less than the other.
While many of her responders were sexist in their comments, many others passed her off as mentally retarded. Some alleged that Dr. Anu mistakenly or willingly relocated her brain from her head to her butt!
As the attacks came, Jesusbaby who has more than 53,000 followers on twitter dug in rebuffing many of the men as misogynists.
Jesusbaby who tweets under the tag @omohtee12, remarkably in her profile had introduced herself as highly misunderstood!
Responding to her, Olaitan Makanaki said:
Am I a bad person for not feeling sorry/pity for you when I heard dr Anu's procedure was not a good fit for you?
I've seen people talk about how unprofessional she was, but you being a nincompoop still went ahead for the procedure. It feels good to see you on the tl ranting.
A rare comment from a lady, Adeola tweeting under the tag, @Shethe_dictator was also unsparing of Jesusbaby describing her as a bad lady.
Whataboutism is regressive and an utterly myopic path to choose. You won't be talking like this if you were the child in that situation .Those men aren't the ones doing what you said, same as the women being cheated on. They both deserve empathy.
So yes, you are a bad person.
GWG gathered the following tweets all of them from seething men!