Ogoni Youths Want HYPREP Board Dissolved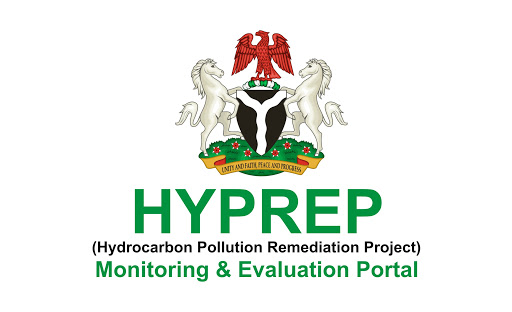 By Chuks Ekpeneru
YOUTHS in oil devastated Ogoniland, Rivers State, have called for the dissolution of the Governing Council and Board of Trustees of the Hydrocarbon Pollution Remediation Project (HYPREP).
This was contained in a joint statement issued by the Ogoni Youth Federation (OYF) and National Youth Council of Ogoni People (NYCOP) at a briefing on Thursday.
It was signed by Legborsi Yamaabana, President-General, OYF and Young Nkpah, NYCOP.
The briefing was to react to recent judgment of a Federal High Court in Port­-Harcourt which declared the Hydrocarbon Pollution Remediation Project (HYPREP), in charge of the Ogoni Cleanup, as "unknown to law" and can't sue or be sued.
They expressed apprehension that the absence of law backing HYPREP may affect the clean up exercise.
"That a team managing whopping $1 billion of Ogoni fund is not known to the law is shocking. We are beginning to understand why HYPREP is failing to implement the UNEP report with impunity on the Ogoni Cleanup.
"It means they are free to do whatever they like and go away with it. That is why the community complaints and protest are falling into deaf ears. We are happy the case was not dismissed but struck out on a technicality. We are definitely appealing the judgement to sue the right parties.
According to Nkpah "The lesson from the shocking court ruling is that Federal Government must urgently back HYPREP by an Act of Parliament, otherwise any government can come up any day to scrap it and we are back to square one."
He queried what HYPREP has done "Where are the emergency measures UNEP recommended to restore livelihoods in the polluted communities before considering Cleanup and remediation? They did bidding for water in 2018. They are doing another now, yet no water has been provided.
"The people are still drinking polluted water and you say you are cleaning Ogoniland. Besides, what are you cleaning when oil theft still thrives? More pipes being broken and pollution still persist. They cannot deceive us.
"We know how companies specialised in animal husbandry and tailoring are being listed to do Cleanup. When you confront them they say they have foreign technical partners. They are digging and re-digging where there are no pollutions. No Cleanup is happening."
They also called for sack of HYPREP Coordinator, Marvin Dekil, saying he should be replaced by another Ogoni indigene, the establishment of independent monitoring and evaluation team on the Cleanup as well as a sack of the communications team at HYPREP over communication gap between Ogoni people and the agency.