Relationship Drama Stirs Rumpus On BbNaija Set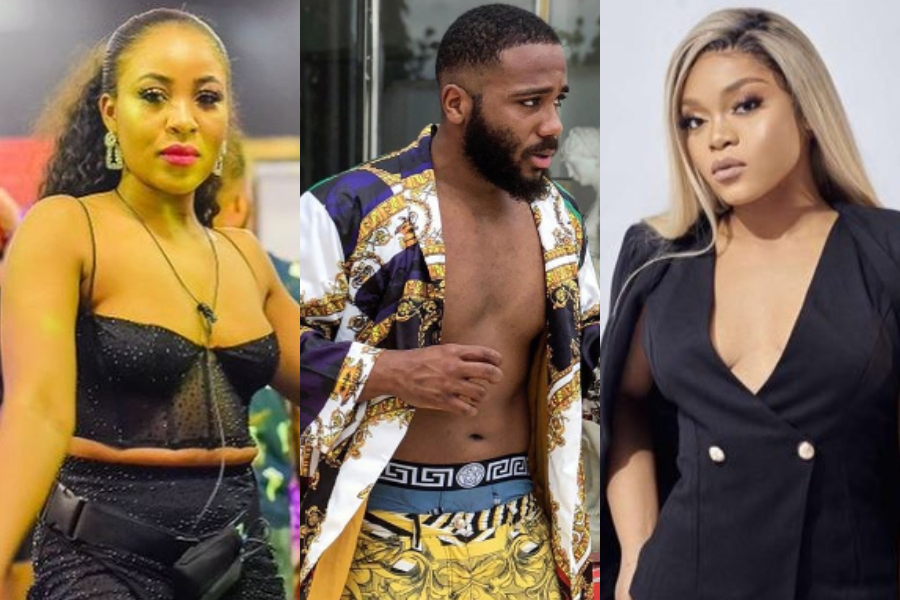 By Ekene Dike
A couple of platonic, sexual and lovey-dovey inclined relationships in the ongoing Big Brother Nigeria show have been subjects of debate among viewers.
Hunky housemate Eric and his beautiful girlfriend Lilo have been the most talked about by avid followers of the show. The two started dating within the first week of the show. Their love grows stronger by the day, which has been quite entertaining.
Another couple known as Neo and Vee have also been noticeable on the Tv screens. They have followed the footsteps of Eric and Lilo and even appear to know how to play the love game better than their instigators.
However, other housemates like Ozo, Nengi, Kiddwaya and Erica have not clearly defined their relationships. These set of housemates have been slow to react to each other's willingness to be in relationships. Ozo appears to be mesmerized by Nengi's beauty which makes him over think. Kiddwaya on the other hand is seeming like a flirt.
His conspicuous nature enables other female housemates to want more of him, much to the despise of Erica who wants him all to herself.
Furthermore, the petite Wathoni and the busty Dora are aggrieved over the fact that their interests which are Kiddwaya and Ozo respectively, pay more attention to Nengi and Erica. This has been irritating to these ladies as they cannot have the guys they truly desire.
On the other hand, friendships between Trikkytee and Praise, Eric and Neo, Tolanibaj and Watoni, Lucy and Katrina have made waves. The aforementioned set of friendships are looking good at this juncture.
Meanwhile, Tolanibaj and Brighto look like a prospective couple. Both of them have a special chemistry and almost burnt the midnight candle on Thursday chatting, laughing and deliberating on all the issues in the house.
For love to pop up, there has to be friendship. They have started on a good note.
Nonetheless, the plot twists of this present Big Brother Nigeria show keeps everyone glued to their Tv screens. What is to come in the future is unpredictable.