Sanusi @ 59: More Than Monarchy In Mind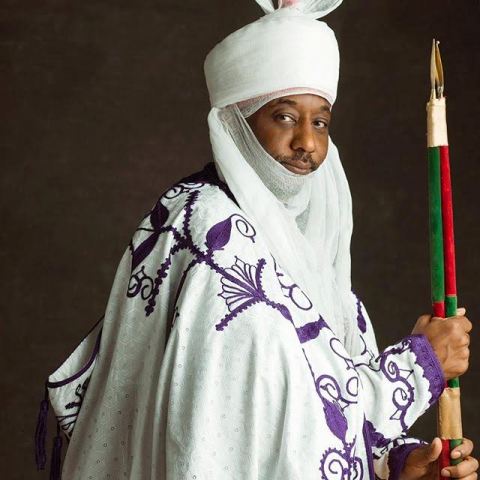 By Augustine Adah
Until he was dethroned as the 14th Emir of Kano, Muhammadu Sanusi II was an avowed commentator of government policies.
He was, however, warned on several occasions to limit himself to the traditional stool and stop delving into matters of politics and governance. But such counsels fell on deaf ear. .
But flowing from what observers believed as his irreconcilable differences with Governor Abdullahi Ganduje and other issues pertaining to Kano emirate his dethronement was announced on March 9, 2020 by the Ganduje administration.
Born on July 31, 1961, Sanusi became the Emir of Kano on June 8, 2014 following the death of Ado Bayero, his predecessor.
He attended both King's College Lagos and Ahmadu Bello University where he graduated with Bachelor and Maters of Science degrees in Economics.
While in the university, Sanusi read much of the writings of Aristole and Plato which developed his critical thinking on issues including leadership.
Before he was turbaned as the Emir of Kano, Sanusi worked as a banker in a number of financial institutions and banks. He was the Governor of Central Bank of Nigeria, (CBN), from 2009 to 2014. During his tenure, he introduced some reforms in the banking sector which received both accolades and criticisms.
For instance, members of Christian Association of Nigeria, (CAN), were not happy with the introduction of Islamic banking in Nigeria which was introduced and supported by Sanusi.
He developed the cashless policy and rejected the devaluation of the currency as suggested by the International Monetary Fund, (IMF) at that time among otehrs.
His suspension and eventual removal in 2014 by Jonathan's administration was attributed to the alarm he raised on the USS$20billion NNPC scandal.
At 59 today, and with traditional stool off from him, there are insinuations that the former monarch may still have one more goal ahead of him. That is the presidency.
Immediately he was removed as emir, he automatically became one of the bookmakers choices in the 2023 presidential contest. There are three more years ahead to weigh the permutations of the bookmakers on that score.