Corruption: PDP Commends Buhari's Stance But…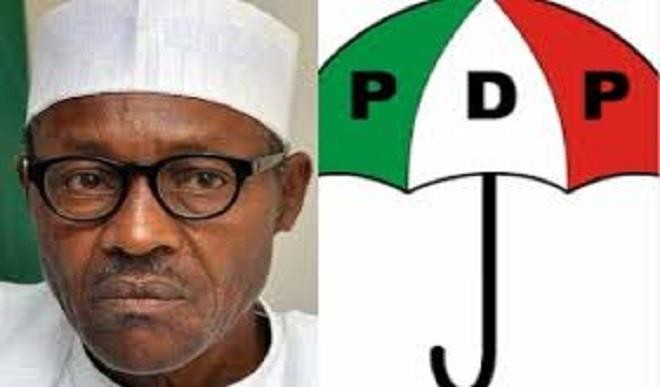 By GWG Staff
The Peoples Democratic Party (PDP) Saturday welcomed the declaration by President Muhammadu Buhari that some officials of his administration have been found wanting on corruption, and charged him to match his words with action by immediately charging those already indicted to court.
The PDP, however, noted that Buhari's admission of the abuse of trust by persons in his government had vindicated its position that the Buhari administration is replete with treasury looters, who had been enjoying the cover of government.
The party in a statement issued by its spokesman, Kola Ologbondinyan, however, asserted that unless the President matches his assertion with corresponding action against officials of his government as well as leaders of the All Progressives Congress (APC) who are indicted for corruption, his declaration will end up as an unfulfilled election promise.
The PDP said:
"It is public knowledge that the APC administration had provided cover for loads of corrupt individuals in its fold as none of the government officials and APC leaders, who have been openly indicted for corruption, abuse of office and treasury looting, have been held culpable and prosecuted.
"Instead, what the nation is witnessing is the constant harassment, intimidation, hounding and persecution of opposition leaders and other Nigerians with dissenting views, with trumped-up charges.
"Our party stresses that this new assurances by Mr. President is in line with the practice of the PDP, in whose administration anti-corruption structures were not only established but corrupt officials were investigated, prosecuted and where found guilty, punished in line with the provisions of the law.
"It is, however, strange that the Buhari administration is setting up special investigation panels to investigate officials of government accused of malfeasance bordering on corruption rather than allowing statutory anti-corruption agencies and the courts to carry out their responsibilities in that regard.
"Our party is concerned that such approach will cover the exposed shame of this administration, shield top officials of government and the APC from prosecution."