Saraki, Dogara, Tambuwal: End For The 3 Musketeers?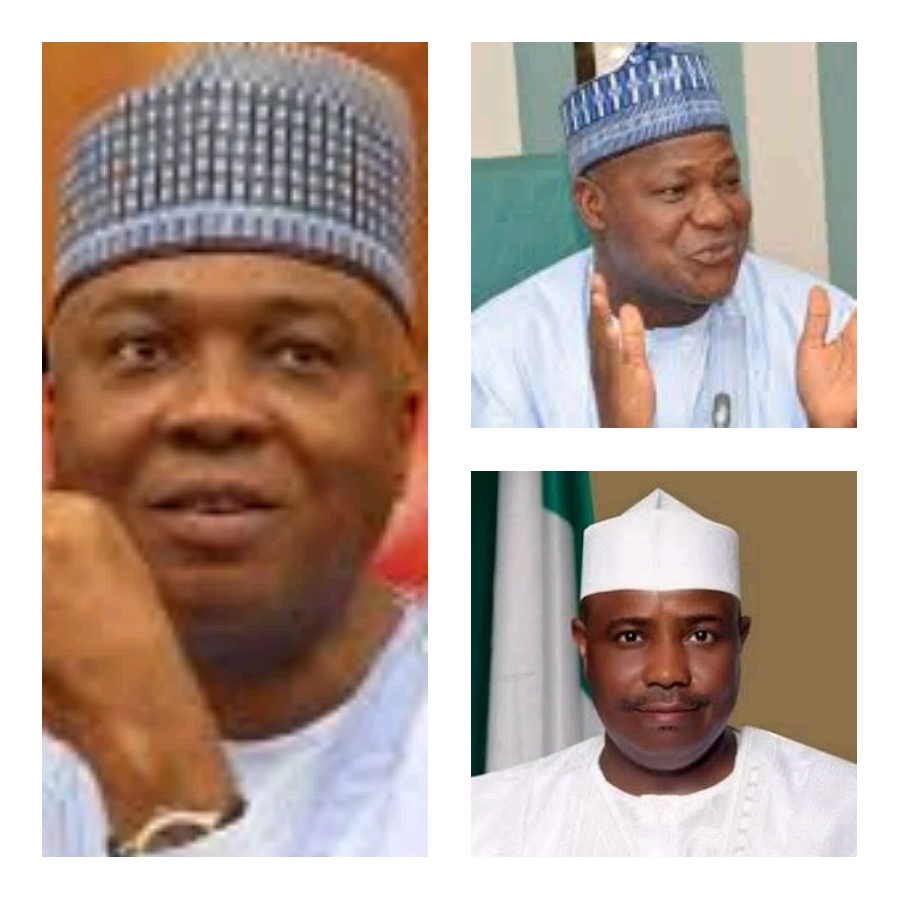 By Chuks Ekpeneru
In 2015, when the All Progressive Congress, APC, emerged victorious in the General Election, it was expected that the party would have a smooth ride in controlling the executive and legislative arms.
This was not to be as present Governor of Sokoto State, Aminu Tambuwal, then of APC broke rank with party leaders to support Yakubu Dogara over Femi Gbajabiamila, to clinch the Speakership of the House of Representatives.
Their friend, Bukola Saraki also defied the party to emerge Senate President.
Tambuwal, Saraki and Dogara were part of the people that formed the nPDP and contributed hugely to the defeat of President Goodluck Jonathan in the 2015 election.
The relationship of the trio that blossomed in the APC had its roots in the PDP.
Tambuwal,who was the penultimate speaker of the House, said Mr. Dogara was more competent and had better leadership skills.
Tambuwal's support for Dogara pitched him against the South-West leaders of the party, who were rooting for Gbajabiamila.
It was to the shock of the South-West caucus which had earlier in 2011, with backing of APC National Leader, Bola Tinubu openly supported Tambuwal to become speaker against the wishes of the PDP. The PDP had presented Mulikat Akande Adeola from Oyo State for the No 4 position.
Tambuwal, Saraki and Dogara were later to fall-out with the leadership of the APC and the presidency who never forgave them for the acrimonious relationship between the executive and legislative arms in the 8th republic National Assembly.
This led to their return to the PDP where Tambuwal contested and lost in the PDP Presidential primaries, while Dogara was reelected to the House of Representatives but lost the exalted Speakership position. Saraki however lost to the APC candidate in his senatorial district.
So, when Dogara last week defected the second time to the APC, it left question marks of how the relationship with Tambuwal and Saraki will be.
Sources told GWG that Dogara related the issues he had with Governor Bala Mohammed with Tambuwal, Saraki.
At one stage Governor Nyesom Wike was made to intervene but Governor Mohammed was said to have brushed off the interventions.
How the friends will play out the politics of 2023 is what observers is waiting to see.
Tambuwal and Saraki still have their eyes on the presidency, while Dogara is rumoured to be preparing to pair with one of the National Leaders of the APC for same position.
But in politics, there is no permanent position. What is permanent is interest. The trio may yet come back together.