Diezani Speaks From UK As GEJ Advices Politicians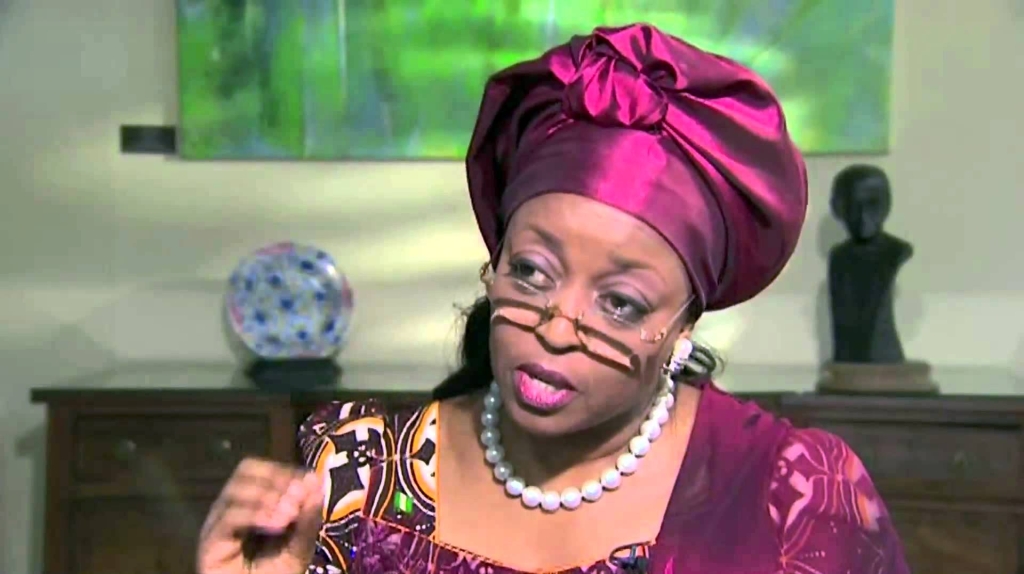 By Patrick Adamagu
EMBATTLED former Minister for Petroleum Resources, Diezani Allison Madueke, has spoken from the United Kingdom with a charge on women to participate more in politics.
The former Nigeria minister who is wanted in the country on corruption charges, spoke as President Goodluck Jonathan in whose regime she served called on politicians to shun bickering in their articulation of their policies and programmes for the people.
The duo spoke over the weekend during a virtual conference organized by the Ijaw Women Connect Worldwide and Ijaw Nation Development Group, INDG with the theme, "Creating a Cohesive Platform for Nurturing the rebirth of Ijaw Nation and Vision for Self Determined Development" organized by the Ijaw Women Connect Worldwide.
According to her: "If given the right tools and backing, women can make significant socio-economic differences to their society, community and nation.
"No woman is helpless, not to talk of our hard working Ijaw women who are multidimensional in every sense of the word. When more women work, economies grow as their economic empowerment boosts productivity and increases economic diversification and income equality in addition to other positive development outcomes.
"The more women are involved in active politics in not just Ijaw land but the entire country, the more we will begin to see a better enabling environment for women to contribute to the development of the society, development of sons and daughters irrespective of the presence or lack thereof of a father figure."
Earlier in his remarks, former President Goodluck Jonathan who was the special guest of honour at the conference, appealed to politicians particularly those from the Ijaw nation to shun politics of bitterness and violence and pursue the common interest of the Ijaw nation, regardless of party affiliations.
He said: "Politics is not about creating and fighting enemies, it is not about dividing the people. Politics is about aspiring for a platform and the ability to utilize it to positively impact our people and develop the nation. Irrespective of party differences, let us forge a common agenda that will promote peace, unity and prosperity among our people.
"As a crusader for functional democracy and good governance in our country and continent, I will like to see our people play key roles in the emergence of who leads them and how they are led."