Kudos, Knocks For Obasanjo On Kashamu's Letter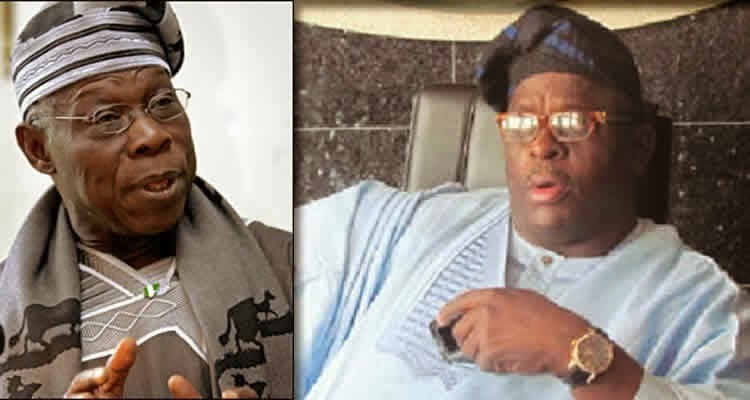 By Ayodele Oluwafemi
The condolence letter of Ex-President, Dr. Olusegun Obasanjo on the death of Senator Buruji Kashamu has generated mixed reactions on the social media.
Kashamu, aged 62, who represented Ogun East Senatorial District in the 8th Senate, died of COVID-19 at the First Cardiology Consultants Hospital in Lagos.
His death has been greeted with emotional tributes from many Nigerians, including friends across political divides.
The former Senator was wanted in the United States Of America for alleged drug trafficking, an allegation he had repeatedly denied.
Reacting to his death, Obasanjo said late Kashamu used the maneuver of the law and politics to escape justice but still fell to the supremacy of creator's will through death.
"Senator Buruji Kashamu in his lifetime used the maneuver of law and politics to escape from facing justice on alleged criminal offence in Nigeria and outside Nigeria.
"But no legal, political, cultural, social, or even medical maneuver could stop the cold hand of death when the Creator of all of us decides that the time is up.
"May Allah forgive his sin and accept his soul into Aljanah, and may God grant his family and friends fortitude to bear the irreparable loss, " Obasanjo wrote.
At some point, Obasanjo and Kashamu were political friends in the South-West region but the relationship fell apart when the former raised alarm over the alleged drug offences of Kashamu in the US.
The condolence letter of Obasanjo has sparked mixed reactions on the social media, as some social critics criticized the Ex-President, while others agreed with the assertions of Obasanjo.
Some critics argued that Obasanjo is not a saint in terms of politics, saying the letter shows the hypocrisy of the Ex-President and that nobody is above death.
Reacting to the development, a former governor of Ekiti State, Ayodele Fayose condemned Obasanjo's letter, saying at some point the former president corroborated with the action of Kashamu.
Fayose argued that Obasanjo is not a saint and should not appear as one, while noting that the former president's death is inevitable.
Admist the backlash of the former president, some Nigerians supported the assertions of Obasanjo, while arguing that the former president should not be emotionally blackmailed to say good things about the late Kashamu, excluding the bad deeds.
See what people are saying;