5 Schools Benefit From Pilot Environmental Programme in Akwa Ibom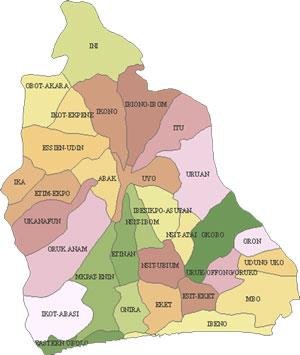 By Chuks Ekpeneru
Five pilot schools in Akwa Ibom State are expected to benefit from a one-year action oriented environmental education and establishment of conservation gardens.
The project is being implemented by a non-profit organization, African Centre for Environment, Agriculture and Rural Development (ACEARD) with the support of two German based non-governmental organizations, Sport4future e.V German Association and Zenega Foundation gGmbH.
The pilot projects will be in Comprehensive Secondary School, Ediene, Abak L.G.A, The Apostolic Church School, Ikot Oku Nist, Nsit Ibom L.G.A, David Ekong Memorial Secondary/Primary School, Ukpenekang, Mkpanak, Ibeno L.G.A, AdiahaObong Secondary Commercial School, Eniong Offot, Uyo L.G.A and State College, Ikot Ekpene, Ikot Ekpene L.G.A
Mr. Unyime Robinson, Executive Director, ACEARD said in a statement that the pilot schools were selected based on the research conducted by the organizations in term of locations variability to environmental degradation and climate change as well as sporting needs.
According to him, "The projects will hopefully impact on some of the environmental problems such as gully and coastal erosion, flooding, solid wastes menace, oil spills, gas flaring, deforestation, loss of biodiversity, among others facing Akwa Ibom State.
"These problems pose serious threats to the citizens' health, economic well-being as well as the overall sustainable development strides of the State Government.
The project which is funded by Sport4future and implemented by the Zenaga Foundation in partnership with African Centre for Environment, Agriculture & Rural Development aimed to raise awareness on the need for environmental protection and conservation and develop deeper understanding on the principles and issues which will help in rebuilding environmental consciousness and climate protections among students and stakeholders.
Through sporting activities, the project also promote taking responsibility among students and pupils by building personal knowledge of what conservation is about through team work where conservation can become a lifestyle, hobby, culture, pattern that could be passed to generations.
The contract was signed on behalf of the partners by Kai Zimmermann, Managing Director Zenega Foundation gGmbH, and Mr. Unyime Robinson.
They pledged to actualize the aim of the project on environmental sustainability, conservation and climate protection.
The action-oriented environmental education and conservation gardens in schools in Akwa Ibom State will adopt approaches that meets the following;
(i) Awareness and Knowledge: Raising awareness on the need for environmental conservation and developing deeper understanding on the principles, issues and build consciousness among students and teachers on climate protection.
(ii) Values & Ethnics: Building personal and societal commitment to environmental conservation and making it a life style they can pass to the next generations.
(iii) Actions: Facilitating changes in behavior and actions that promote sustainable development as a new way of living and the establishment of conservation gardens in 5No. Pilot schools in the state
(iv) Teamwork: Improving sporting activities at the 5No. Pilot schools by upgrading an existing sport facilities and organization of tournament/Awards of Prizes.
ACEARD is a non-profit, non-governmental organization established to promote sustainable actions that will enhance natural resource managements, environmental sustainability, poverty alleviation and sustainable development in Africa.
Zenega Foundation is committed to concrete implementation and improvements in Germany and the partner countries.
The Foundation and mandate holders are "climate neutral" (Co2 balance) and differ in this area from other non-profit organizations.
The Foundation stated that clean energy means the exclusive use of renewable energies until 2050.