Why I Insisted He Propose On His Knees – Lady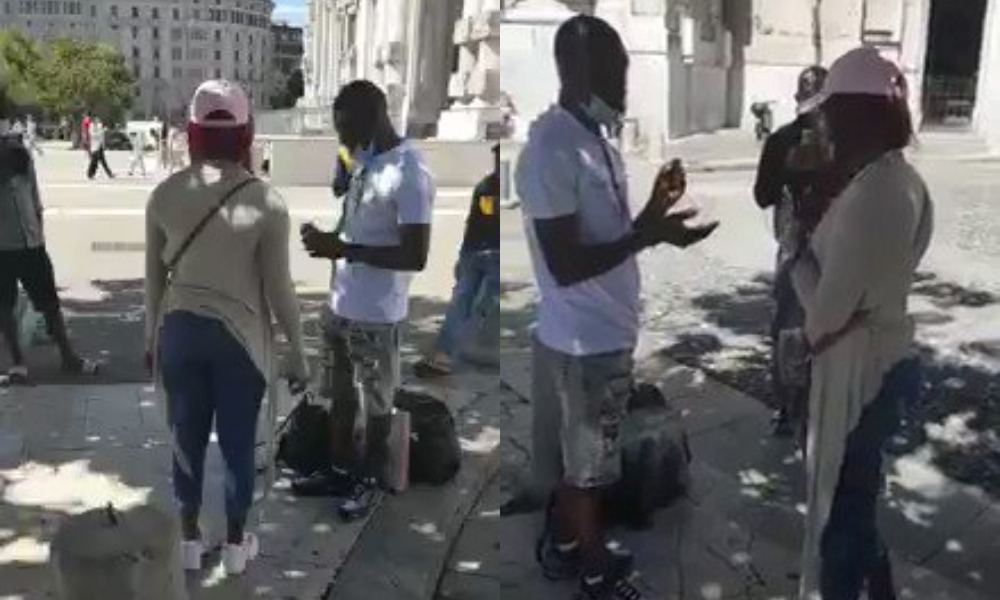 By Ayodele Oluwafemi
The lady who rejected her boyfriend's marriage proposal because he refused to kneel to make the proposal has insisted that she deserved the kneeling gesture to show her worth.
The video which appeared on the social media, last week, sparked debate on whether kneeling is compulsory when making marriage proposal.
In the viral video, the lady was shocked by her boyfriend's posture in standing and not kneeling as many men do.
"Why are you standing? You are engaging me and you are standing?" the lady asked.
Reacting to the incident for the first time, in a video, posted on Instagram, the lady, who identified herself as Louisa, said her boyfriend intentionally stood to propose to her, in order to boast about it.
She noted that it is her personal conviction not to accept such proposal, while warning those who are criticizing to consider her preference.
She said, "My boyfriend must kneel down to propose to me, you cannot just expect him to come and stand in front of me, face-to-face, telling me, will you marry me? Like seriously?.
"I do not think, I can accept that. He purposefully wanted to disgrace me and show to the world that he refused to kneel down to propose to me."