FG Speaks As UNILAG Crisis Lingers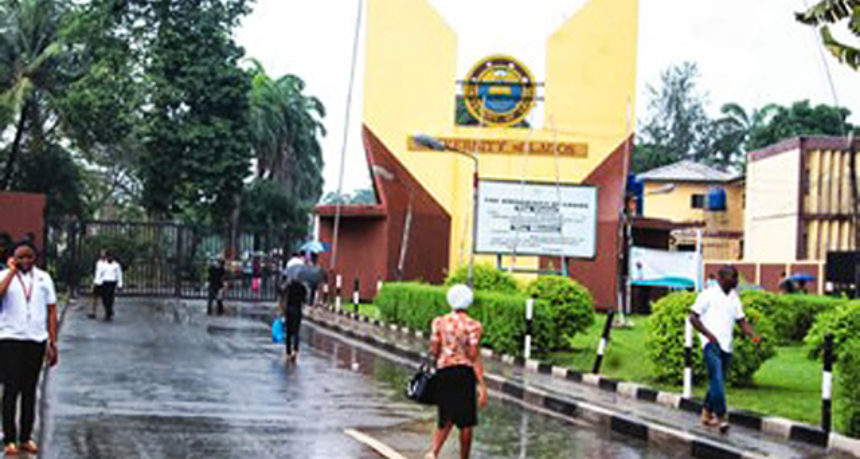 By GWG Staff
The Federal Government Wednesday night intervened as the crisis in the University of Lagos deepened after the vice-chancellor of the school was sacked by the governing council.
The Federal Government's intervention came vide a statement by the Federal Ministry of Education which said that the council had the right to fire the vice-chancellor so long as due process was followed.
However, the university's chapter of the Academic Staff Union of Universities, ASUU entered the fray with its assertion that the council was wrong in its action and lacked the power to remove the VC.
Responding to the developments late on Wednesday, the spokesman of the Federal Ministry of Education, Ben Goong in a statement said:
"My dear colleagues, the Federal Ministry of Education wishes to state that it is yet to be briefed on the developments at the University of Lagos regarding the purported removal of the VC.
"While the Ministry awaits for the proper briefing from the university authorities, it is important to reaffirm that council has the power to hire and fire but that due process must be followed in doing so."
Earlier, Ogundipe's 'removal' from office was announced in a statement by the Registrar and Secretary to Council, Mr. Oladejo Azeez.
He said:
"Notice to the general public on the removal of the Vice-Chancellor, University of Lagos."
"The general public is hereby notified that at an emergency meeting held on Wednesday, 12th August 2020 and in accordance with the statutory powers vested in it by law, the Governing Council of the University of Lagos removed Professor Oluwatoyin T. Ogundipe, FAS, from office as the Vice-Chancellor of the university with immediate effect.
"The decision was based on Council's investigations of serious acts of wrongdoing, gross misconduct, financial recklessness and abuse of office against Professor Oluwatoyin T. Ogundipe, FAS.
"Thank you."
GWG gathered that the decision followed a vote by council members at the meeting held in Abuja where seven of the council members voted for his removal, four voted against while one voted for his suspension.
In its reaction to the development the Chairman, of the UNILAG chapter of the Academic Staff Union of Universities, ASUU, Dr Dele Ashiru, was quoted by Vanguard as faulting the decision.
He said: "We are following the development. We are aware that the Council relocated to Abuja to meet. The Council does not have the constitutional powers to sack the Vice-Chancellor. We will react appropriately when things become clear," he said.