Nigerians Mock As Shekau Condemns Death Sentence On Alleged Blasphemer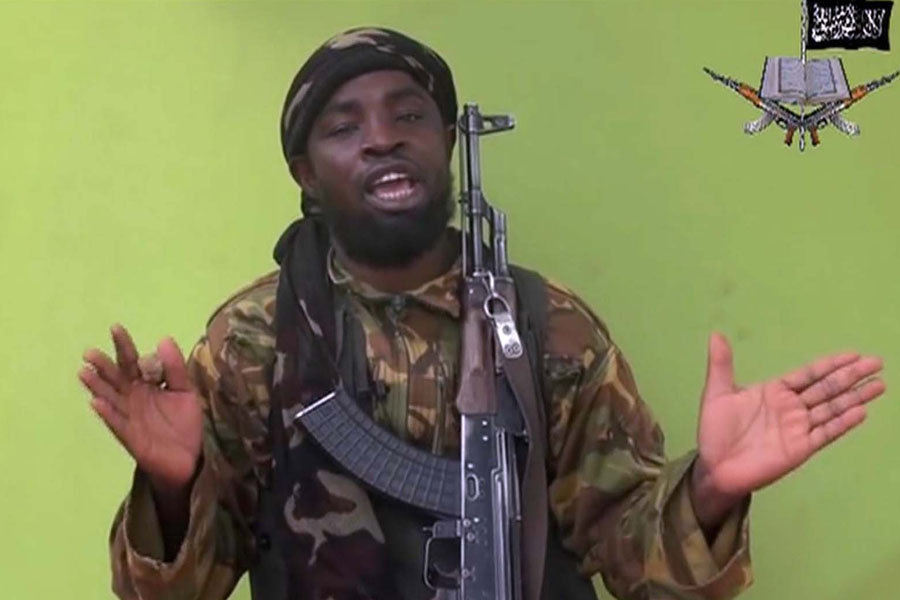 By Ella Makondo
Nigerians were on Wednesday reacting with irony the condemnation by Boko Haram leader, Abubakar Shekau of the death sentence passed on a Kano musician, Yahaya Sheriff Aminu by a Kano Sharia Court.
Many twitter users noted the paradox of Shekau who has been credited with the death of thousands of Nigerians turning himself into a human rights crusader.
The twitter users compared his stance to the moral advise given by accused fraud suspect and former petroleum minister, Diezani Allison-Madueke to youths to avoid immoral conduct.
According to Sheaku there was no difference between the blasphemer and those who sentenced him to death.
His comment however was greeted on social media by Twitter users who described his reactions as a good comment coming from a devil.
Some of the Twitter users wondered why Shekau who has killed thousands of innocent Nigerian souls would condemn the death sentence issued by a Sharia Court.
The recent happenings according to some of the users was dramatic saying Nigerians with dented image have come out to condemn others while calling on the society to embrace integrity.
GWG gathered the following tweets