2023: Doubts Over Obasanjo's Support For Atiku
Former President Wants Youths To Take Over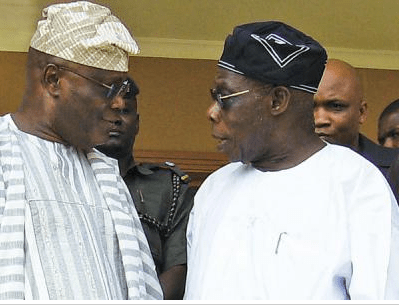 By Ayodele Oluwafemi
There was little doubt of President Olusegun Obasanjo's inclination towards his erstwhile deputy, Atiku Abubakar during the last presidential election in 2019.
Following his umbrage against President Muhammadu Buhari, Obasanjo came out of political retirement to endorse Abubakar for the presidency. Remarkably, unlike his last endorsement for Buhari in 2015, Dr. Obasanjo failed in his aspiration to get Atiku into the presidency last year.
However, in the run up to the next presidential election, Dr. Obasanjo's inclinations are now in doubt as he on Wednesday came out to give an indication of the kind of leadership he wants to take over the country.
Speaking in a virtual conference on the occasion of the International Youth Day, the former president urged the youths to fight for political power saying no one would give it to them on the platter of gold.
With Atiku expected to be 75 at the time of the next presidential election, the doubt as to whether Obasanjo would again his erstwhile deputy are now bound to arise.
Obasanjo said, "Unless you squeeze out those who are in the office and those who want to remain in office perpetually, some after the age of 80. Unless you squeeze them out they will not want to be out.
"The type of change I am talking about, that I believe we can all embark upon is to subscribe into the constitution of political parties in favour of youth. Or if you like it you call it affirmative action in favour of youths. For instance, if you say, in the constitution of a political party, not less than 50 per cent of those who hold executive office within the party will be less than 40 years of age.
"I am saying this because if you leave it entirely for people to do it for you, nobody will do it for you. You have to do it for yourself."