Kebbi Govt Takes Over Care Of Boy Kept With Goats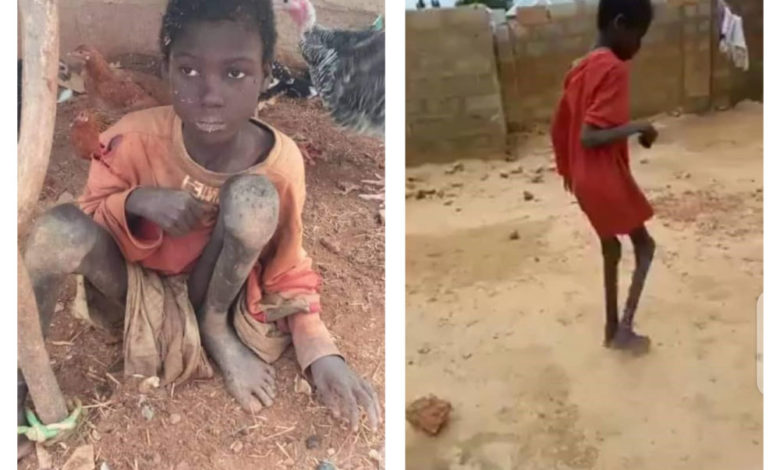 By Ella Makondo
The Kebbi State Government is to take up responsibilities for the 12-year-old boy who was abandoned by his father and stepmothers with goats for over two years.
Senior Special Assistant (New Media) to the Governor, Aliyu Bandado Argungu in a statement said the father and step-mothers have already been arrested pending prosecution.
The boy, Jamilu Aliyu who lost his biological mother some years ago was under the custody of his father and two step mothers but reportedly chained with goats where he developed psychological and physical deformities.
He was practically denied food, and hence resorted to feeding upon the food given to the animals he was staying with in the same stall, his own faeces just for survival which consequently resulted to him emaciating and becoming deformed.
He was rescued by a human rights group and has been handed over to Kebbi State Government.
In the statement Argungu said a state delegation visited Sir Yahaya Specialist Hospital Birnin Kebbi and government has taken over responsibilities of the boy including medical expenses, education, among others.
The government's spokesman said the government would statement revealed that his father Mallam Aliyu Badariya and his two step mothers are already in the police custody.
"They will face the full wrath of the law or better still, they will soon be taken to court for justice to take its course."