Mario Balotelli @ 30: Still Italy's Enfant Terrible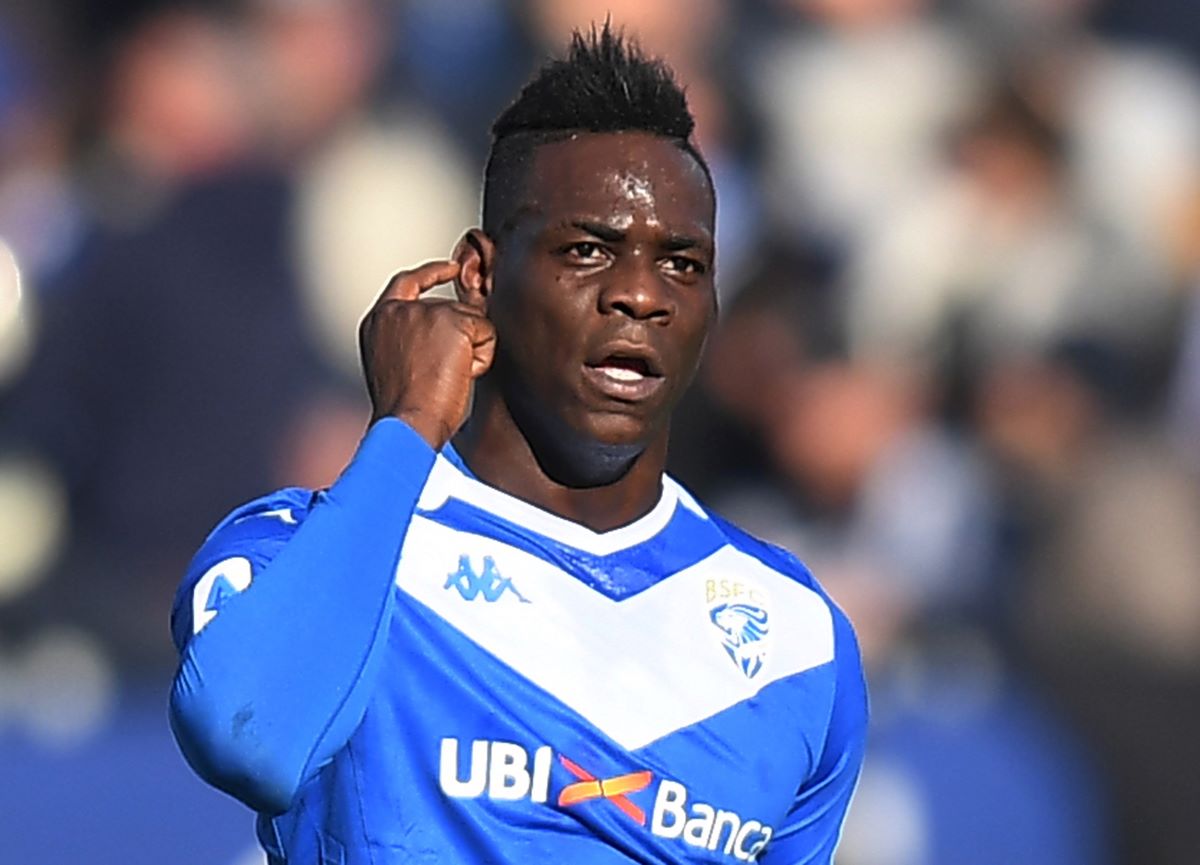 By Ekene Dike
Super Mario's immense football talent makes him one of the best footballers of his generation. Although, his arrogance on and off the pitch makes him a subject of criticism, he is still adored by many football fans for his doggedness on the field.
Born in Palermo, Sicily to Ghanaian immigrants, Mario Balotelli Barwuah was raised by foster parents in Italy. This is why he bears Balotelli as an Italian; and Barwuah is the name of his original parents from Ghana.
At the age of 18, he finally became a full citizen of Italy and that gave him the liberty to feature for the Italian national team as a professional footballer.
Mario Balotelli's ongoing football career kick-started at Lummenaze in Italy. He joined Serie A heavyweights Inter Milan where he won three Serie A titles, one Coppa Italia, one Supercoppa Italiana and one Uefa Champions League trophy.
While at Inter Milan, his poor disciplinary record culminated into backlash from Jose Mourinho who was his manager at that time.
He was also spited at by fans of Inter Milan after he was spotted wearing the jersey of their arch rivals AC Milan in an interview.
The 2010 golden boy award winner left Inter and signed for Manchester City in the English Premier League and won the Premier League in the 2011/2012 season, as well as one FA Cup.
Yet again, the hot headed striker was unrepentant about his awful behavior. This made him fall out of favor a couple of times with Roberto Mancini. Despite his show of rebellion, he still put up some wonderful performances in a City shirt.
One of the highlights of his Manchester City days was when he scored a goal against Manchester United in the Manchester derby and raised up his jersey in order to show a boldly written "Why always me"
He later played for AC Milan, Liverpool, Nice, Marseille and currently plays for Brescia in the second division of Italian club football. In spite of the fact that he had been a victim of racial abuse on multiple occasions, he strongly believes in justice for the black race and is a notable ambassador of the "Say no to racism campaign "
At international level, Super Mario has featured for the Azzuri at the Uefa Euro Nation Cup, the 2013 FIFA Confederations Cup and the 2014 FIFA World Cup. In 2012, he became the first black player to represent Italy at a major tournament, as he led Italy to the final of the competition where they lost to Spain.
The energetic striker scored three goals in the competition which made him the joint top goal scorer alongside five other players. His cracking brace against Germany in the semi-final cannot be forgotten in a hurry by the Italian nation.
On the occasion of his 30th birthday, this wild player cannot but be remembered for his legacies on the field!