Why Ortom Will Not Return To Bondage In APC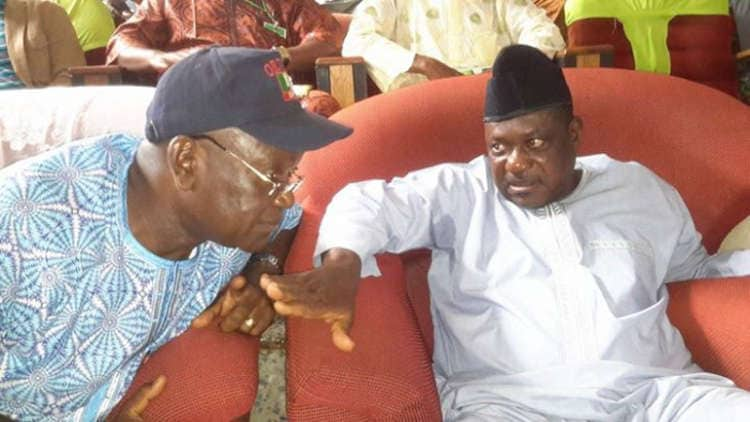 By Chuks Ekpeneru
In June 2018, Governor Samuel Ortom of Benue State defected to the Peoples Democratic Party (PDP) giving as his reason that highly placed officials in the APC-led federal government had made various attempts to frustrate his efforts at finding a lasting peace between farmers and herders in the state.
He was immediately handed the PDP ticket to contest for re-election.
He subsequently won the election defeating the APC and federal government heavily backed Emmanuel Jime.
Even when some say he has not been outstanding in achievement, Ortom used the disenchantment the people had towards the ruling central government to launch himself back to power.
Benue was among the states worst hit by the farmers-herdsmen crisis.
The gory sight of 73 bodies of villagers and farmers at Guma and Logo local governments being buried was the high point of the killings. That attack attracted the attention of the world.
Ortom is not new in political pilgrimage. He ran to the APC after losing the PDP governorship ticket in 2014.
Mr Ortom was earlier a member of the defunct All People's Party (APP) before joining the PDP.
Speaking on why he dumped the APC, he said "We had to abandon that platform in search of one that offers more accommodation and support for our policies, especially the Open Grazing Prohibition and Ranches Establishment Law 2017," he said.
"This is the platform on which we seek the renewal of our mandate. No one will bend us as far as the Ranching Law is concerned because we draw consent and sustained support from the Benue people," he said.
Ortom's return to the PDP was widely backed in the state by major political actors, traditional rulers, students etc.
The people of Benue in support of the governor, ensured that his enstranged godfather and leader of the APC in the state, George Akume was not returned to the Senate.
So as he announced that the APC has been making overtures to convince him to dump the PDP ahead of the 2023 general elections, one wonders what excuse he would have given his people.
It is the opinion of many that returning to the APC would not in any way enhance his political reckoning. Indeed, it would mean returning to the same position of becoming a political appendage to Senator Akume who is the undisputed leader of the APC in the state.