778 Terrorists' Hostages Released To States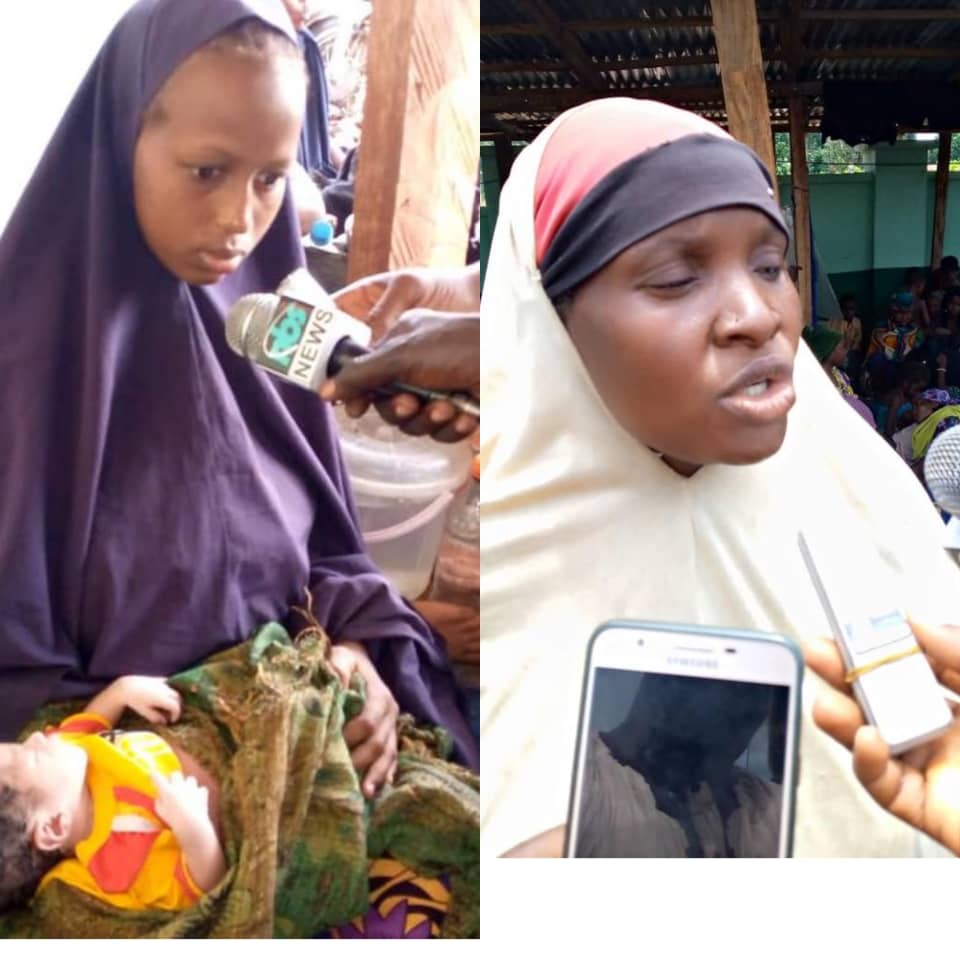 By Ella Makondo
The 4 Special Forces Command in Doma Local Government Area of Nasarawa State has handed over 778 women and children recently liberated from a terrorist camp in the Toto Local Government Area of the state to their states.
The victims come from 17 states of the country.
The command had in a joint operation carried out alongside other security agencies last week burst the camps of a new terrorist group known as Darul Salam and rescued 778 women and children, camped by the terrorists in Toto Local Government Area of Nasarawa State.
The Commandant of Special Forces Command, Major General Moundhey Ali, officially handed over the hostages to the governors of the affected states at the command headquarters in Doma, Nasarawa State.
Major General Ali gave the breakdown of the 778 captured persons as follows:
Niger state leads with a total of 318 persons, 86 women and 232 children, Kano state has a total of 84 persons, 20 women and 64 children, Sokoto state has 20 women, 43 children, FCT 15 women and 42 children, Kogi 15 women and 31 children, Katsina 13 women and 26 children.
Adamawa had 7 women and 22 children, Borno 7 women and 18 children, Kaduna 12 women and 16 children, Bauchi 4 women and 12 children, Kwara 5 women 11 children, Nasarawa 8 women 11 children, Zamfara 3 women and 9 children, Kebbi 2 women and 7 children, Gombe 2 women and 7 children, Jigawa 3 women and 4 children, while Yobe has 1 woman.
Major General Ali said: " The operation was nickenamed Operation Nut Cracker and it's being conducted to clear Ugya and Panda forests, Uttu and contagious hills in Nasarawa State. Other areas of interest include Zagana, Makpa, Agbuchi and Barada in Koton Karfe Local Government Area of Kogi State.
"The Boko Haram terrorists in North Central Region over the years have been using these villages as camps to unleash mayhem on victims on victims along Okene – Lokoja road, Lokoja – Abaji road as well as Toto – Umaisha road.
"They also use same camps from where they terrorise people in contagious villages there by making social and economic activities also non-existing in the general area."
The Governor of Nasarawa State, Engr. Abdullahi Sule , represented by his deputy , Dr Emmanuel Akabe while receiving the people from his state, commended the efforts of the military in dislodging the the terrorists camp in Toto LGA.
He reiterated goverment commitment in ensuring that terrorism is completely wiped out of the state, even as he called on the fleeing members of the sect to surrender their arms or face the wrath of the military.
Similarly, Governor Yahaya Bello of Kogi state,  who was represented by his Senior Special Adviser on security, Doru Jerry,  thanked the armed forces and other security agencies for their steadfastness in restoring sanity in the land, saying operation Whirl Stroke was a success story.