Tension: Edo PDP Asks APC To Suspend Campaigns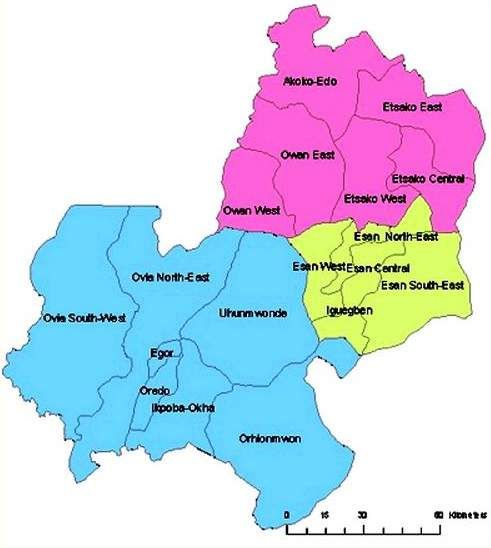 By Ikhili Ebalu, Benin City
The Akoko Edo chapter of the People's Democratic Party, PDP has called on the All Progressives Congress (APC), to put a hold on further campaigns in the local government area until the tension subsides in the area.
The party gave the warning on Monday in Benin City while briefing journalists on the recent attack on its members by suspected APC members.
Recall that the PDP had on Sunday alleged that its members were attacked at Ekpe in Akoko Edo local government area during a meeting by members of the APC wearing face masks.
The chairman, PDP in Akoko Edo local government Area, Prince Kayode Ogunnubi in the briefing said:
"APC members opened gunfire on some PDP supporters at Ekpe public field in Akoko Edo Local Government Area while they were having a PDP meeting, and about 13 persons were left severely injured and presently lying critically at the hospital.
He said, "some gun men from the campaign train shot and injured 3 persons at Ososo community for wearing branded face caps with G. O Obaseki inscribed on it on the same day.
"we hereby state that these bastard attacks carried out by these gun men is evil and conceivable and we will not sit back and watch the opposition ruin the tranquility that we enjoy in Akoko – Edo."
"as advocates for a free and fair none violent election, we call upon the President Muhammadu Buhari , the Inspector Genera of Police, and all other appropriate authorities to investigate and bring the perpetrators of these heinous crimes to book.
"Furthermore, the APC should be made to put on hold all future plans of campaigning in Akoko Edo local government area till tension subsides, otherwise, Akoko Edo people will be forced to resist and defend themselves if such ugly scenario ever played out again.
Ogunnubi, called on PDP supporters all over Akoko Edo not to waiver but maintain calm and go about their peaceful campaign as this is a ploy by the opposition to distract them," he concluded.