125 New Cases, 21 Deaths Blur COVID-19 Hopes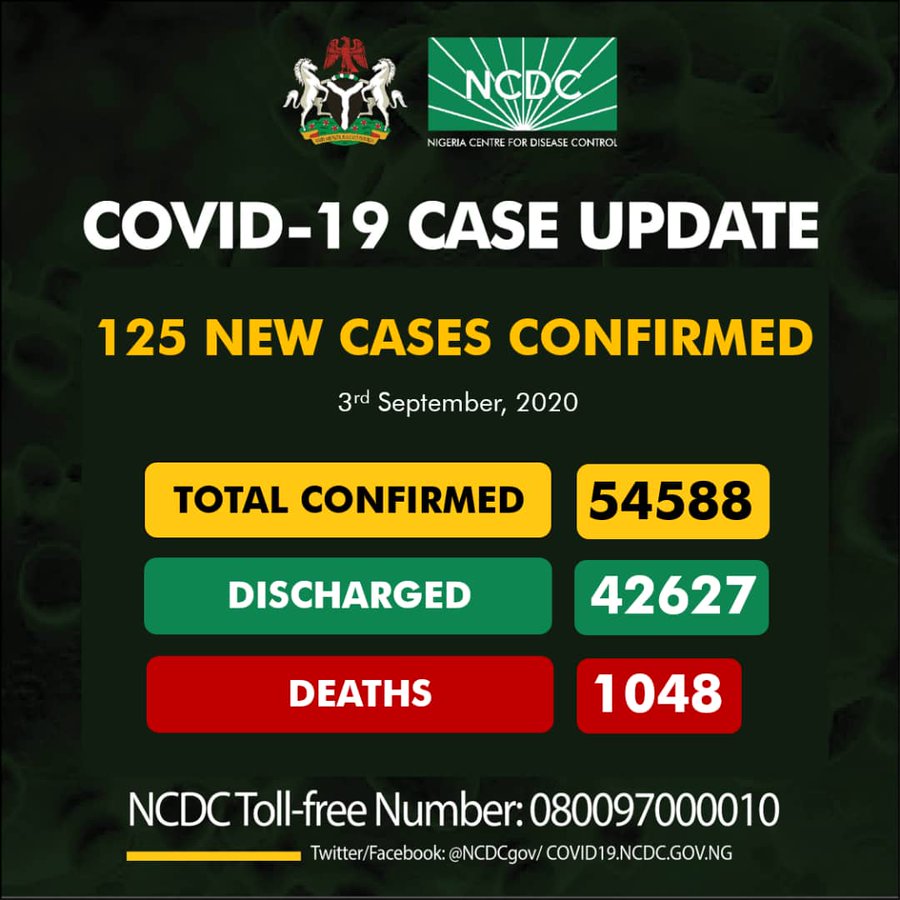 Amidst hope of Nigeria flattening the curve with a progressive decrease of the number of active cases of the COVID-19 pandemic, the country recorded 21 deaths associated with the disease on Thursday.
The deaths came with the announcement by the Nigeria Centre for Disease Control, NCDC of 125 new cases in 12 states and the FCT.
The spread in the states was about the fewest number of states in months as more hope of the country combating the pandemic rose.
The new cases brought the total number of cases in the country to 54,588 confirmed cases. Out of that number, 42,627 cases have been successfully treated and discharged.
The 21 deaths on Thursday was about the second to the peak number of daily deaths of 31 which happened on June 16, 2020.
The deaths on Thursday brought the total mortality in the country to 1,048.
Reflective of the caution not to lose caution on the pandemic, Lagos which on Wednesday reported 20 new cases doubled the figure on Thursday when it reported 42 new cases.
The NCDC in its report of developments tweeted thus: