Jonathan, Still A Reference In Good Behaviour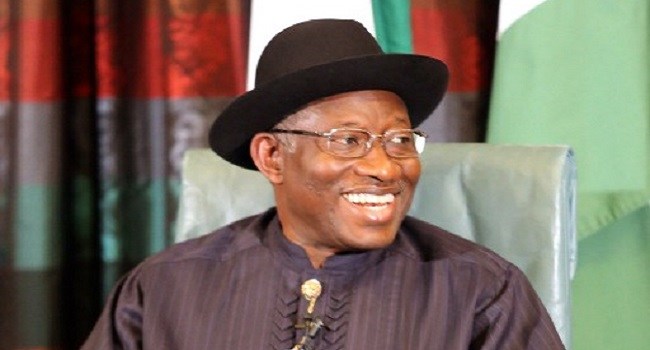 By Chuks Ekpeneru
At a time Nigeria politicians have taken struggle for power to a deadly level, one man, Dr. Goodluck Jonathan continues to be a reference point in statesmanship.
The Benin monarch, Oba Ewuare II again brought Jonathan to mind on Wednesday as he sought to cool the temper of the rival political gladiators in Edo State.
At a meeting with the Peoples Democratic Party, PDP, and All Progressives Congress, APC, candidates and their supporters on Wednesday, Omo N'Oba N'Edo Uku Akpolokpolo, Oba Ewuare II urged political actors to emulate the action of former President, Dr. Goodluck Jonathan in 2015 when he lost to President Muhammadu Buhari.
According to the reverred traditional ruler, "I want you to take your mind back to 2015. Before the final election results were announced, President Goodluck Jonathan picked up his telephone and called President Buhari.
"All the predictions, forecast by the international community that Nigeria will break up, it is going to be on fire everything was quenched just by that singular act.
 "I actually admire President Jonathan for his humility, for the gentlemanly way he handled 2015 election.
Even the words of President Muhamadu Buhari cannot be forgotten "Since that famous telephone call you made, you have changed the course of Nigeria's political history.
The President was referring to the moment President Jonathan conceded victory and put paid to the daunting prospect of a disputed and probably violent aftermath to the election.
Even Oshiomole attested to the soft side of Jonathan after the 2012 Edo gubernatorial election.
The former All Progressive Congress National Chairman described Jonahan as a statesman and a man of honour.
"I want to appreciate Mr. President with his resolve and public pronouncement that he would provide adequate security for the people and the INEC staff before, during and after the election.
"He is indeed a statesman, a man of honour because there was adequate and effective presence of security agents on ground.
"I am impressed because the army actually played a neutral role in the election,'' he said.
As the electorate go to the polls in Edo State the injunction of the Benin monarch in referencing Dr. Jonathan is one that will be a resounding echo in the hearts of the contending rivals.