Civil Servants Nabbed In Baby Factory Scandal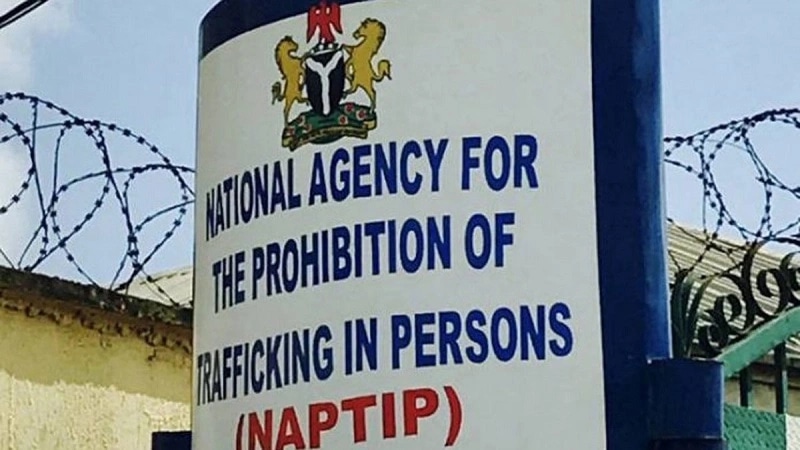 By Chuks Ekpeneru
A staff of the Federal Ministry of Finance, Mrs. Bernadette Chinonso Ihezuo has been arrested by the National Agency for the Prohibition of Trafficking in Persons (NAPTIP) for buying a baby boy for N1.5million.
The bubble burst after the agency stormed a house in Mararaba, Nasarawa State where the illicit baby factory is located.
Director-General of the agency, Julie Okah-Donli disclosed this during a press briefing at the agency's headquarters in Abuja.
The DG said the agency stormed the house at number 1314 Bridge Street, Sabon Gari, Mararaba, Nasarawa State occupied by one Mrs. Cecilia Ugbaku Onyema, a staff of Federal Ministry of Agriculture and Rural Development.
She said the 16-year-old girl from Imo State who gave birth to the baby boy was also rescued in the raid.
Other suspects arrested by the agency include Mrs. Okasi Ekeoma; sister to Cecilia, Mrs. Harrieth Nmezi, mother of the 16-year-old girl and Mrs. Ihezuo.
"All the suspects have confessed to the crime and would soon be charged to court for prosecution as the crime they have committed violates various section of the trafficking in Persons (Prohibition) Enforcement and Administration Act 2015," she said.
The Director-General warned that the agency will not tolerate any illegal act that portray children as commodities to be sold to the highest bidder.