Kano Singer Says Constitution Doesn't Know Blasphemy
Appeals Death Sentence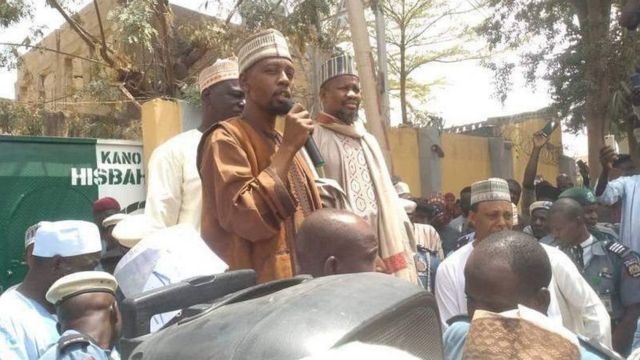 By Ayodele Oluwafemi
Yahaya Shariff-Aminu, a 22-year-old musician who was sentenced to death for blasphemy by a Kano Sharia court has argued that the offence of blasphemy is not recognized by the Nigerian constitution.
Shariff-Aminu was sentenced to death by an Upper Sharia Court for committing blasphemy against the prophet in a song he circulated via WhatsApp in March 2020.
Governor Abdullahi Ganduje has expressed his eagerness to sign the death warrant of Shariff-Aminu when the 30 day window for appeal elapses.
The singer, in a notice of appeal marked CR/43/2020, and filed by his lawyer, Kola Alapinni, the convict sued the Attorney-General of the state and the state governor.
Shariff-Aminu argued that the death sentence over blasphemy is antithetical to Sections 10, 38 and 39 of the Nigerian constitution (1999 as amended) and can only be applicable to Islamic countries.
He added, "The Penal Sharia Code Law is only applicable and permissible in Islamic theocracies or countries, whose constitution allows for such, whereas Nigeria is a secular state with constitutional democracy and the constitution being the supreme law.
"The offence of blasphemy is no longer a cognisable offence in Nigerian by virtue of Section 10 standing alone or in conjunction with Sections 38 and 39 of the Constitution respectively. A capital offence seeking to terminate human life must comply strictly and especially with the right to life provisions of the Constitution of the Federal Republic of Nigeria.
"The Kano State Government lacks the constitutional authority to adopt legislative mechanism to exclusively compensate Muslims for its lack of performance in providing good order and security by enacting unconstitutional laws that curtail the right to freedom of expression and freedom of conscience and blasphemy laws essentially censored religious opinions, critical expression of human conscience and thoughts and significantly."