Only Buhari Can Wrestle OBJ And Survive – Adesina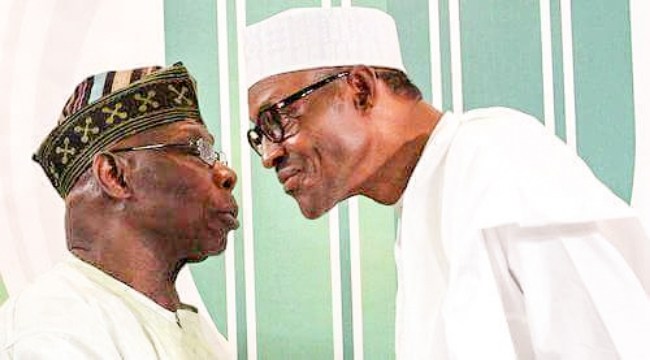 By Ayodele Oluwafemi
Special Adviser to President Muhammadu Buhari on Media and Publicity, Femi Adesina said only his principal can wrestle power with Ex-President, Olusegun Obasanjo in the country and survive.
Adesina, in an article titled "BUHARI'S APPLAUSE FOR AKINWUMI ADESINA" compared the USA's stance on the candidacy of Akinwumi Adesina, President of African Development Bank with Obasanjo's political influence in the country.
Adesina said only Buhari could go at loggerheads with Obasanjo, in terms of political power and survive it.
"If America and some other world powers come after you, you have every right to shiver in the broiling sun. It's like Chief Olusegun Obasanjo telling you to dismount from the horse of leadership in Nigeria. Only a Muhammadu Buhari can look him straight in the eyes, and say; No sir. And survive it," Adesina said.
The presidential spokesman applauded Akinwumi Adesina for his determination and courage, for his reelection as AfDB president, despite several hurdles coming from some world powers.
Adesina said, "But today, we can noise it all around. Dr Akinwumi Adesina is now elected for another five-year term as President of African Development Bank (AfDB).
"Akinwumi Adesina fought the good fight for the AfDB diadem, won in brilliant fashion, and is already inaugurated for a second term in office. But it was not by a sudden flight. It took grit, guts and God."