Aisha Releases More Pictures Of Daughter's Wedding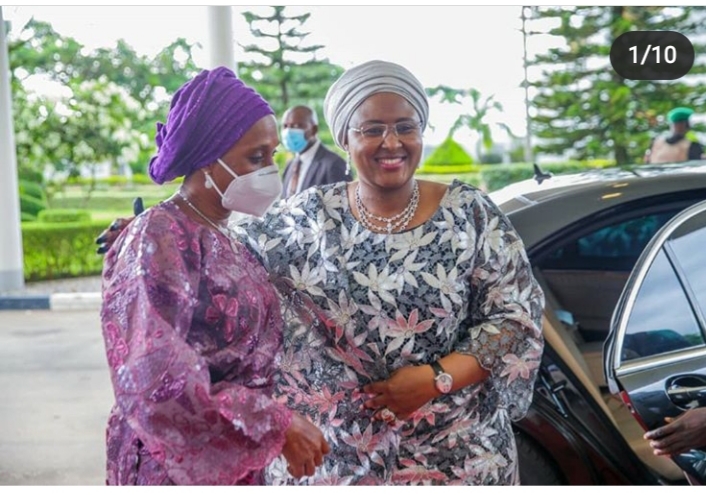 First Lady Aisha Buhari has released more photographs of the wedding of her daughter Hanan Buhari to ministerial aide, Turad Sha'aban last weekend.
The pictures of the high class wedding reception were posted on the first lady's Instagram page on Monday afternoon.
Among the notable guests were the wife of the vice-president, Mrs. Dolapo Osinbajo, minister of women affairs, Mrs. Paullen Tallen who is a close associate of Mrs. Buhari's among many others.