Supporters Cheer As Buhari Renounces Third Term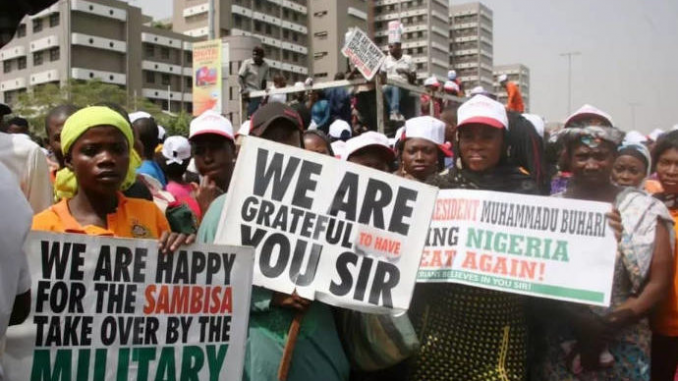 The Buhari Media Organisation (BMO) has described President Muhammadu Buhari's admonition to ECOWAS leaders on tenure elongation as yet another indication of his respect for Constitutional provisions on terms in office, and the rule of law.
In a statement signed by its Chairman Niyi Akinsiju and Secretary Cassidy Madueke, BMO said it also finally laid to rest speculations on a possible third term agenda.
"We invite Nigerians to view the President's assertion on Constitution limits on tenure at the 57th Ordinary Session of the ECOWAS Heads of State and Governments in Niamey, Niger Republic as a clear message to people who felt he had plans to extend his term in office.
"It is a reflection of his mindset as well as a disdain for the penchant by some African leaders to perpetuate themselves in office beyond the limit outlined in their Constitutions.
"We know that some time ago, the Presidency had publicly disowned some unscrupulous people who launched an ill-advised campaign for a possible third term for the President.
"But if there were still doubts in the mind of anybody about President Buhari's real intention, then this direct message should indeed set the record straight", it added.
BMO also noted that the President's position on a free and fair election in his address is a reflection of the situation in Nigeria's political space.
"This shows that President Buhari is a real democrat that is not vindictive, knowing how much he suffered in the hands of PDP, which also made it difficult for him to get justice in the courts".
It reassured Nigerians that the President is committed to electoral reforms and would entrench a stronger system that would guarantee free, fair and credible elections at all levels.