Imo Varsity Takes Stand On Prof's Viral Sex Tape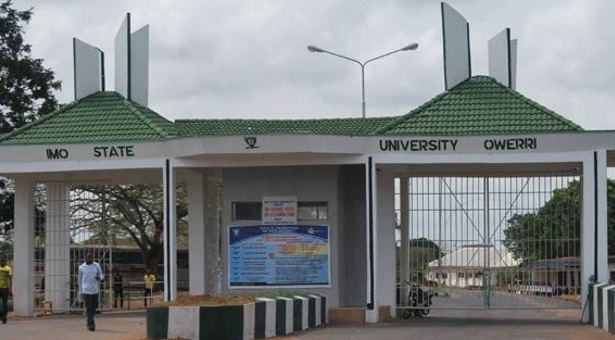 By Ayodele Oluwafemi
The management of Imo State University, Owerri has vowed to investigate the circumstances of a viral video showing the Head of Department of Biochemistry of the Institution, Prof. Emmanuel Agumuo being handcuffed while naked for allegedly having sex with a female student.
In the now-viral video seen by GWG, the lecturer was seen naked, as security operatives handcuffed him.
The Public Relations Officer, IMSU, Ralph Obinjoku, who spoke with Punch on Wednesday, disclosed that the management of the institution is determined to authenticate and probe the incident.
A source who squealed on the lecturer said: "The female student, who is about getting married, had issues with her result after her mates had graduated. She approached her Head of the Department, but he demanded N150,000 bribe, which she paid. The professor also demanded sex from her.
"The professor rejected the girl's plea that she was getting married soon. The girl then played along with the aid of security men. The don was arrested naked in a room with the girl. Of course, the nude video is all over the Internet."